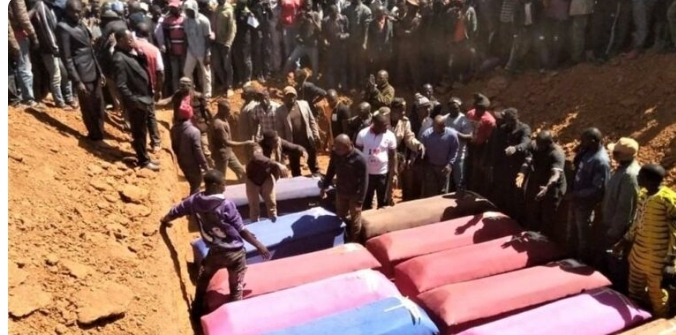 In a heart-wrenching turn of events, Kulben community, nestled within the serene Gindiri District of Mangu Local Government Area in Plateau, witnessed a night of terror and bloodshed.
On a fateful Sunday night at approximately 8:40 p.m., a group of unidentified gunmen descended upon this peaceful village, leaving a trail of devastation in their wake.
According to Mr. Jerry Datim, a resident of Kulben community, the attackers struck without warning.
They unleashed a hail of bullets upon the unsuspecting villagers, resulting in the tragic loss of 10 innocent lives and leaving one person severely injured.
The sound of gunfire echoed through the night, plunging the community into chaos and despair.
In the face of this sudden onslaught, panic gripped the residents as they scrambled for cover.
The assailants showed no mercy, and the bullets spared no one.
The aftermath revealed the grim reality as the lifeless bodies of some victims were discovered in the wake of the assault.
In the midst of this horrifying ordeal, the community wasted no time in seeking assistance.
An urgent call for help was placed to the local security personnel, but by the time they arrived at the scene, the attackers had vanished into the darkness, leaving behind a traumatised and grief-stricken community.
In response to this heinous crime, law enforcement authorities have initiated a relentless manhunt to track down the perpetrators.
The senior Police officer, who chose to remain anonymous, confirmed that the command is fully committed to ensuring that those responsible for this brutal act face the full weight of the law.