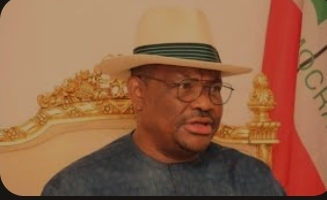 In a significant move to bolster the welfare and mobility of traditional leaders in the Federal Capital Territory (FCT), Minister Nyesom Wike handed over 10 Nissan Semi SUVs to 3rd Class Chiefs from various Chiefdoms, including Gomani, Yaba, Bwari, Pai, Garki, Jiwa, Wako, Rubochi, Gwargwada, and Zuba.
This generous gesture aims to facilitate their vital roles within their communities.
Minister Wike stressed the government's duty to empower traditional leaders, ensuring they can efficiently perform their duties. "Part of that is mobility," he emphasized.
It is unacceptable for traditional rulers to rely on taxis or public transport.
President Bola Tinubu has directed that this practice should cease, highlighting the government's commitment to traditional leaders' well-being.
Minister Wike reiterated the importance of traditional rulers in bolstering security, stating that they possess unique knowledge of their communities and can identify strangers.
In the fight against insecurity, their role is pivotal.
The minister's message was clear: "We are going to hand over 10 vehicles to you to please help in supporting the government to fight insecurity in your domain. Be sure that we are going to work together."
President Tinubu's agenda includes enhancing the welfare of traditional rulers.
To this end, the Federal Capital Territory Authority (FCTA) will augment the allowances provided by Area Councils to ensure the comfort of traditional rulers.
This initiative demonstrates a commitment to achieving tangible results.
Minister Wike emphasized that challenges should not hinder progress.
The appointment of Mandate Secretaries and a renewed determination to address challenges underscore the government's resolve to deliver on its promises.
In response, Alhaji Adamu Yunusa, the Chairman of the FCT Council of Traditional Rulers, expressed gratitude to Minister Wike for the support.
He pledged the unwavering support of traditional rulers in advancing the FCT's development.