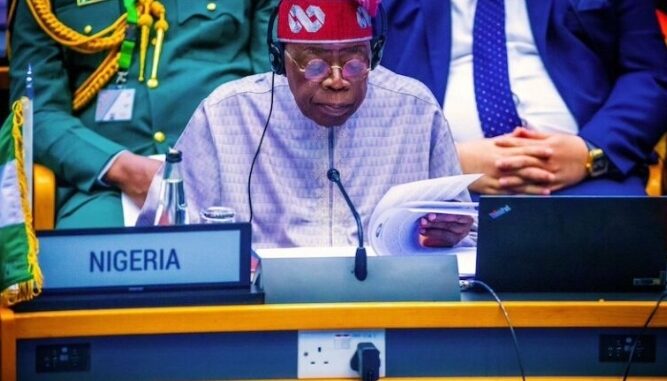 In a bid to alleviate the burden of the fuel subsidy removal on students attending higher institutions of learning, President Bola Tinubu has taken significant steps to enhance their access and overall educational experience.
One of the key measures approved by President Tinubu is the provision of buses to the students' bodies of all universities, polytechnics, and colleges of education across the nation.
This move is aimed at ensuring that students can conveniently access their campuses despite the rising transportation costs.
Not only will this initiative ease the financial strain on students, but it will also relieve parents and guardians of the additional cost of daily commuting.
In line with his commitment to ensuring that financial constraints do not hinder any Nigerian student's pursuit of education, President Tinubu has also granted approval to remove all restrictions on students' loans.
This decision makes loans readily available to any student or household in need, further empowering those who seek to pursue higher education.
Additionally, President Tinubu has directed the authorities in all Federal Institutions of higher learning to avoid arbitrary increases in sundry fees.
Where possible, further increases in fees should be deferred, aiming to alleviate the difficulties faced by both parents and students.
It is essential to highlight that President Tinubu's administration is committed to assisting vulnerable students during challenging times.
As part of this effort, over 200,000 Metric Tonnes of grains have been released to families in 36 states and the Federal Capital Territory, Abuja.
Furthermore, the government is actively working to ensure that vulnerable students can benefit from conditional cash transfers and food distribution.
The Federal Government acknowledges and commends the courage, wisdom, and partnership of Nigerian students as the country navigates these challenging times.
President Tinubu firmly believes in prioritizing education and addressing the needs of students.
His vision includes continuous improvement in the welfare of teaching and non-academic staff and significant investments in infrastructure, enhancing the global competitiveness of higher learning institutions.
President Bola Tinubu's strategic initiatives, ranging from providing buses to students' bodies to expanding access to loans, underscore his commitment to fostering a conducive learning environment for all, and uplifting the educational landscape in Nigeria.
These transformative measures are set to make a significant impact on the educational journey of countless students across the nation.