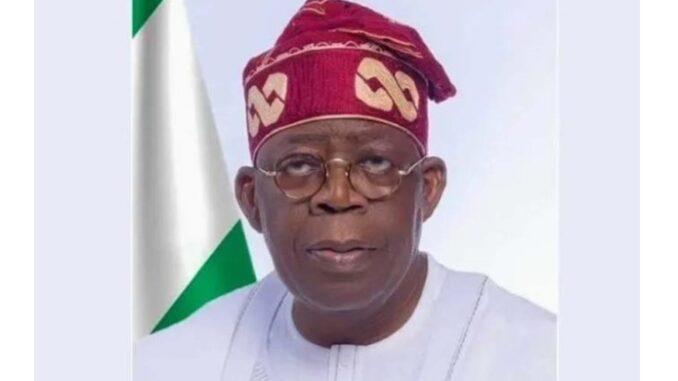 By Tambaya Julius
In recent times, President Bola Ahmed Tinubu's diplomatic prowess has been nothing short of remarkable.
His strategic engagements on the global stage have breathed new life into Nigeria's international standing, resulting in significant foreign investments and the resolution of long-standing issues.
President Tinubu's diplomatic journey gained significant momentum during his attendance at the G20 summit in New Delhi, India.
This pivotal event showcased his ability to emphasize Nigeria's indispensable role in international affairs.
He left no doubt that Nigeria is a key player on the global stage.
At the G20 summit, President Tinubu's charisma and diplomatic finesse attracted billions of dollars in foreign investments to Nigeria.
World leaders were reminded that Nigeria is a nation they cannot afford to overlook.
This achievement alone marked a turning point for Nigeria's global recognition.
Upon his return from India, President Tinubu embarked on another crucial diplomatic mission.
He engaged in negotiations with the UAE leader, Mohamed bin Zayed Al Nahyan, to address a pressing issue – the year-long travel ban imposed on Nigerian passport holders.
In a testament to his diplomatic prowess, President Tinubu successfully convinced the UAE leader to lift the travel ban.
This significant accomplishment not only eased the movement of Nigerians but also signified a harmonious relationship between the two nations.
President Tinubu's diplomatic efforts extended beyond lifting the travel ban. During his visit to the UAE, he demonstrated a remarkable ability to tackle complex financial issues head-on.
One of the pressing matters he addressed was the release of Emirati funds trapped at the Central Bank.
Through astute negotiation, President Tinubu achieved a resolution that satisfied both parties.
This diplomatic victory not only strengthened economic ties but also showcased Nigeria's commitment to resolving international financial disputes amicably.
The President's diplomatic mission to the UAE also addressed critical issues related to air travel between the two countries.
His relentless commitment to fostering strong bilateral relations led to significant progress in resolving issues concerning flight routes and air travel.
This development will undoubtedly boost tourism, trade, and people-to-people connections between Nigeria and the UAE, further solidifying their diplomatic relations.
What makes these diplomatic achievements even more remarkable is the speed at which they were realized.
In just a matter of days, President Tinubu achieved what previous administrations struggled with for years.
His ability to navigate complex negotiations swiftly and effectively is a testament to his leadership.
In his tweet, Femi Fani-Kayode aptly summarized the sentiment shared by many Nigerians: "I am truly proud of our President, and, under his watch, Nigeria is clearly on the rise again.
Not only has he restored our confidence and hope, but he has also proved to the world that Great Nigeria, the Giant of Africa, has come alive again. Glory be to God!"