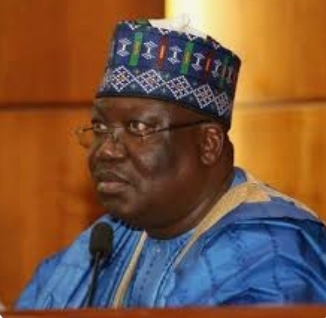 In a significant turn of events, President Bola Ahmed Tinubu and Vice President Kashim Shettima's triumphant journey through the presidential election tribunal has rekindled Nigerians' trust in their nation's democracy and the judiciary that safeguards it.
This monumental victory signifies not just a personal achievement but a restoration of faith in the core principles of our nation's governance.
The commendable impartiality and fairness demonstrated by the Presidential Election Petition Court (PEPC) in examining petitions filed by candidates of opposition political parties cannot be overstated.
The court's dedication to assessing these petitions solely on the grounds of available evidence and merit has set a precedent for the entire nation.
President Ahmad Lawan, the esteemed leader of the 9th Senate, warmly congratulated both President Tinubu and Vice President Shettima for their well-deserved victory at the PEPC.
He rightfully stated that this triumph has reinstated the confidence of Nigerians not only in our judicial system but also in the transparency of our electoral processes.
The PEPC's judgment echoes a resounding message to politicians nationwide. It underscores the understanding that the judiciary comprehends its boundaries and refrains from intervening in matters within the purview of political parties.
This stance not only upholds the rule of law but also preserves the sanctity of our democracy.
Moreover, the decision of candidates from various political parties to challenge the outcome of the 2023 Presidential election offered a unique opportunity to put the provisions of the Electoral Act, as passed by the 9th Assembly, to the test.
This engagement has the potential to further enhance and deepen our nation's democratic processes.
To build on the progress made with the Electoral Act, the 10th Assembly should prioritize amendments to the law.
These amendments should focus on bolstering the Independent National Electoral Commission (INEC) and enhancing the integrity of our electoral processes.
This way, we can ensure that every Nigerian's voice is heard loud and clear in the future.
President Lawan, in his statement, also extended an earnest call to the presidential candidates of the People's Democratic Party and the Labour Party.
He urged them to join hands with the Tinubu-led administration in delivering good governance to the Nigerian people, emphasizing the importance of unity and cooperation for the betterment of the nation.
Signed:
Dr. Ezrel Tabiowo, FAI, FIMC, FCP
Media Adviser to Senator Ahmad Lawan, Ph.D, GCON
Yobe North Senatorial District
Thursday, September 7, 2023.