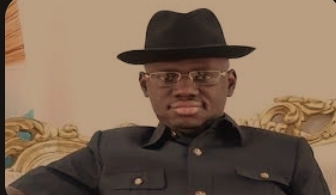 In a resounding statement released from Abuja, Comrade Timi Frank, the former Deputy National Publicity Secretary of the All Progressives Congress (APC), passionately appeals to Senators and House of Representatives members to promptly restore the unjustifiable funds they've acquired under the pretext of "enjoyment" and "vacation" allowances.
Frank asserts that the fundamental mandate of the Legislature is to enact legislation for the nation's order, security, and effective governance not to deplete the nation's coffers.
Baffled by their lack of urgency in revising the national minimum wage amidst rampant inflation, Frank condemns the lawmakers for exploiting taxpayers' money to indulge in leisure.
He deplores the 10th National Assembly's apparent detachment from the stark economic hardships faced by ordinary Nigerians who entrusted them with their mandate.
The 10th National Assembly's actions have driven the nation to a nadir of financial irresponsibility, according to Frank.
He discloses insider information that exposes the Clerk to the National Assembly (CNA), Magaji Tambawal, transferring substantial sums into individual bank accounts for annual "vacation" purposes.
Frank, a reliable source reveals, exposes the staggering amounts: N35 million for each Senator, N50 million for principal officers; N30 million for each House of Representatives member, and N45 million for principal officers.
One Senator, however, nobly declines his share, asserting that while constituents suffer, he refuses to partake in such extravagance and will instead invest his time with the people he represents.
Frank challenges Akpabio and his associates to substantiate their denials by publicly disclosing their bank records, thereby ensuring transparency.
He extends the challenge to Magaji Tambawal, urging him to release the vouchers used to channel these questionable funds to legislators.
In the midst of this controversy, Frank reserves criticism for Senator Jimoh Ibrahim (Ondo South), who claims a meager N2 million for vacation.
He challenges Ibrahim to corroborate his statement by making his bank records public.
Furthermore, Frank directly addresses President Bola Tinubu, urging him to intervene and request Godswill Akpabio's resignation for his role in openly disbursing the nation's wealth on national television.
This divisive action further tarnishes the Legislature's reputation and perpetuates the perception of corruption within the government's ranks.
Frank's poignant words echo a call to action.
He summons Nigerians to demand Akpabio's resignation if neither the President nor his colleagues act promptly.
Frank laments the contradictory stance, while the Federal Government pleads for patience due to limited financial resources, Akpabio lavishly allocates funds for enjoyment, overlooking the pressing need to increase minimum wages for struggling workers.
The time has come for a united front.
Frank implores the Nigeria Labour Congress (NLC), Trade Union Congress (TUC), and affiliated unions to advocate earnestly for improved salaries, wages, and worker welfare.
He emphasizes the need for uncompromised efforts in securing a better future for Nigerian workers.
Signature:
Comrade Timi Frank
ULMWP Ambassador to East Africa and Middle East.