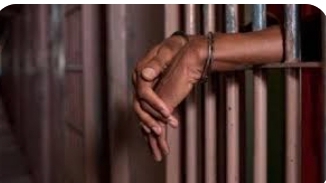 By Tambaya Julius
In a shocking and heart-wrenching case that has sent shockwaves through Germany, a 15-year-old boy has been handed a 10-year sentence in juvenile detention.
This severe penalty stems from his involvement in the brutal murder of a 14-year-old, as well as his conviction on 12 counts of attempted robbery and extortion.
In the wake of a tragic encounter, two 14-year-olds, both residents of the northern German city of Hanover, met for what should have been a simple playdate.
However, this innocent rendezvous took a sinister turn, leading to a shocking loss.
When the day ended, only one of the two boys returned home safely.
The concerned father of the missing boy reported his son's sudden disappearance, setting off a frantic search operation by the authorities.
During the course of the investigation, a grim revelation emerged – the other eighth-grader allegedly confessed to the police that he had not only killed his peer but had also concealed the body.
The boy's lifeless body was eventually discovered on the wasteland of a former garden center.
This horrific find was accompanied by unsettling details that unveiled the brutality of the crime.
According to earlier statements by the public prosecutor's office, the victim had been bound and subjected to a fatal beating with stones.
A post-mortem examination conducted later confirmed blunt force trauma as the cause of death.
The details of this tragic demise left the community grappling with a profound sense of shock and sorrow.
As the investigation unfolded, a disturbing possibility emerged – there may have been an accomplice.
The spokesperson of the Hanover public prosecutor's office stated, "indications that another youth may have been present or involved in the crime."
During the trial, the accused himself mentioned the potential involvement of another individual.
The tragic incident serves as a stark reminder of the need for vigilance and awareness surrounding youth violence and its consequences.