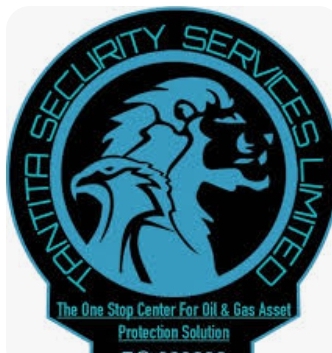 In the realm of safeguarding Nigeria's valuable oil assets, Tantita Security Services emerges as a stalwart defender against crude oil theft and illegal activities.
Ondo State, though classified as an oil-producing region, possesses minimal oil pipelines, raising questions about the need for surveillance contracts.
Tantita Security Services challenges ex-militant agitators in Ondo to identify the pipelines they wish to monitor, as this request appears unfounded given the absence of substantial facilities.
Despite this, an ex-militant leader in Ondo was granted a contract to provide boats for monitoring, even without pipelines in his domain.
Regrettably, he mishandled this responsibility, enabling illegal crude operations.
Tantita, recognizing the lapse, took action, arresting ships attempting to smuggle stolen crude out of Nigeria.
Bayelsa and Rivers States serve as hotspots for criminal oil barons involved in illegal pipeline connections.
While Delta State has successfully curbed smuggling operations, Tantita Security Services aims to extend this success to Bayelsa and Rivers, encountering resistance from collaborators.
Prior to Tantita's pipelines surveillance contract, Port Harcourt suffered from the effects of illegal crude refining camps.
These camps thrived with support from oil thieves and a select group of law enforcement agents, who shielded them from justice.
The cacophonous protests in Koko, Delta State, sponsored by oil cartels, demonstrate their persistent efforts to maintain these illegal activities.
The uproar from Bayelsa and Rivers States should not deter Tantita's mission to restore sanity in the region.
The organization is committed to cleaning the Aegean stables in these states, with the ultimate goal of boosting Nigeria's crude production and national oil revenue.
Tantita Security Services has identified the culprits responsible for crude theft and offered them opportunities to cease illegal activities.
However, some remain defiant, lured by the lucrative profits of the illicit trade.
These saboteurs prioritize international syndicate gains over national interests.
Tantita's next phase involves interdicting, intercepting, and apprehending the culprits involved in illegal oil activities.
This commitment to safeguarding Nigeria's oil assets serves the common good, ensuring the nation's prosperity and stability.
Yours sincerely,
Signed:
CHIEF EZEKIEL UGEDI – CHAIRMAN
EFEMENA EJOMAFUVWE – SECRETARY
ORIGHOMISAN EZEKIEL – PUBLICITY SECRETARY
NIGER DELTA DEVELOPMENT AGENDA,
NO 10, HOSPITAL ROAD,
OVOM, YENAGOA,
BAYELSA STATE.