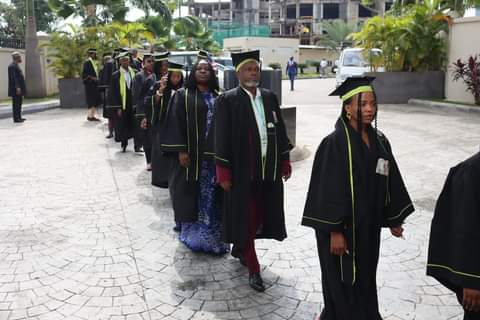 No fewer than two thousand and eighty-six students graduated from the Leadership School of the African Centre for Leadership Strategy and Development (Centre LSD), since 2009 when the leadership school began its operations. Senior directors of the centre disclosed this in Abuja on Saturday during the graduation ceremony of the 18th set of the leadership school. The ceremony which was complemented by the bi-annual lecture of the centre featured stakeholders dialogue on ways to improve the leadership skills of both current and future leaders in Africa.
Theme "Leadership, Governance and the Burgeoning Youth Population", chairperson of the ceremony, Hauwa Mustapha, a researcher at the Nigerian Labour Congress raises alarm over an existing vacuum in Africa's political leadership. According to Mustapha, "only good leadership can create good governance…."
For his part, the Executive Director of the Centre, Monday Osasah, also restated the problem of leadership in Africa which, according to him, informs the establishment of Centre LSD. "The challenges faced across the world, especially in Africa and Nigeria confirmed our diagnoses of the primacy of leadership in dealing with challenges facing humanity" Osasah said.
He added that since the centre's establishment in the year 2009 to present day, 2,086 students have so far been equipped with leadership skills for the transformation of organisations and society.