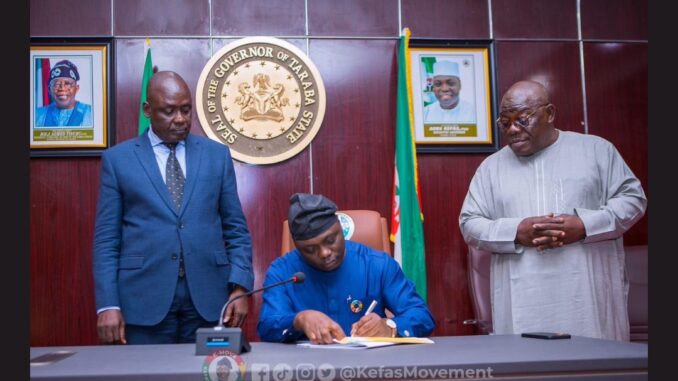 The Taraba state governor Dr. Agbu Kefas has approved the N30,000 minimum wage for Taraba civil servants while also engaging 10,000 youths on monthly pay of N15,000.
Kefas announced this while addressing labour leaders in Jalingo at the exco chamber, where he said his administration is committed to cushioning the harsh effects of the removal of fuel subsidy. He said compassion and the need to use creative means to change the lives of people is the motivation for palliatives.
According to Kefas, "the state government will promptly implement the Federal Government approved minimum wage in October. Also, the transportation subsidy to farmers to enable them move their products from the farms to the markets to deal with the crisis of food shortage will already be put in place" he said.
He further stressed that farmers will be able to access free seedlings and fertilizers to enhance better yields.
He also state that the government will purchase gas powered vehicles to reduce reliance on fuel and that the ministry of digital economy will find creative means to transform waste to wealth