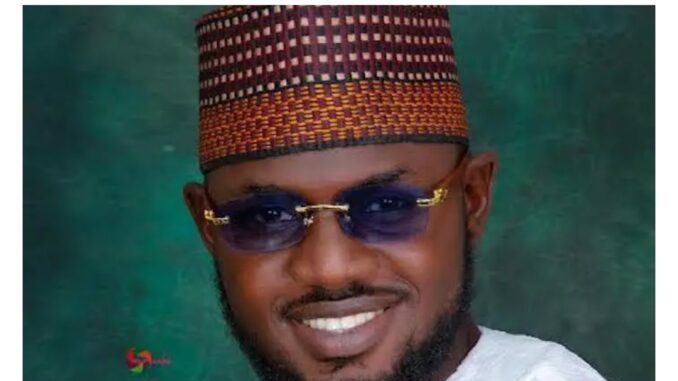 Amidst the ongoing economic challenges faced by Nigerians, exacerbated by the withdrawal of PMS subsidy by the President Bola Tinubu-led APC government, there is an appeal for patience and understanding towards the government's actions.
The appeal was made the the All Progressive Congress APC Chieftaincy,Hon.Buraimoh Peter Folajimi
during a press conference in Abuja yesterday.
He emphasized that continuing with the subsidy would only delay a potentially worse situation in the future. When we had the subsidy, we did not fully benefit from it, and some suggested measures have already been implemented.
"The removal of fuel subsidies will come with some pains. In fact, a good number of needed policy changes will come with some pains.
"I believe a fight for the people is not just about their immediate comfort but more about their sustainable prosperity.
Buraimoh believe that enduring the current situation will lead to better days ahead. The recent fuel increase has caused hardships for Nigerians, but with perseverance, we can expect positive changes in the next six months.
"The truth is that the fuel subsidy misadventure was profiting the rich, the politically connected, and even worse, our regional neighbors and smugglers who enjoyed opulent returns at the expense of the citizenry.
"Basically, the masses who were supposed to benefit from the subsidy were not the primary or secondary beneficiary but the saddest part for me is that the people have somehow been hoodwinked and deceived into believing that the fraud of subsidy was in their favor".
He said: " In places like London, not everyone brings their cars due to the implications. Instead, they use trains and public transport, which can help reduce the number of vehicles on the road, and Nigerians should consider adopting mass transit options to make commuting easier."
Speaking at the Nigeria Labour Congress(NLC,),Trade Union Congress (TUC) and other Civil Society organizations protests across the country yesterday,"We must support the government's efforts for the dividends of democracy to be delivered successfully.
"I commend President Tinubu for inviting NLC and TUC leaders for follow up discussions after Organised Labour went ahead with protest marches in spite of his nationwide broadcast.
"So my message to NLC and TUC is that If there is any need for a call to action, it should be for the judicious and accountable use of the funds that would otherwise have been used to subsidize fuel.
"We can't be complaining about a deficit of social infrastructure and amenities as well as low wages for civil servants and at the same time be opposed to efforts to improve the quality and availability of the same".