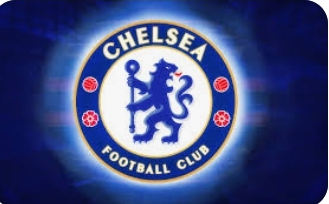 By Tambaya Julius
Experience the thrilling clash at Stamford Bridge as Chelsea battles back to secure a 1-1 draw against Liverpool in a captivating Premier League opener.
In a heart-pounding match, Chelsea showcased their resilience as they fought to a 1-1 draw against Liverpool at Stamford Bridge.
Despite Liverpool's early lead, Chelsea's tenacity shone through, resulting in an exhilarating Premier League season kickoff.
Liverpool took an early advantage with a powerful start, and Mohamed Salah's explosive run and sublime pass set up Luis Díaz's goal past Robert Sánchez at the 15-minute mark.
Salah's relentless efforts continued, with a composed finish that unfortunately fell victim to a marginal offside call.
At the beginning, Chelsea's backline faced challenges, but the team's resilience prevailed.
Axel Disasi's tactical movement paid off as he capitalized on Ben Chilwell's header, securing a crucial goal for Chelsea in the 38th minute.
The excitement soared as Chelsea pushed for the lead, with Chilwell and Nicolas Jackson narrowly missing their opportunities.
The match maintained its scintillating pace in the second half, keeping both teams and neutral fans on the edge of their seats.
Despite the brilliant flow of play, neither side managed to find the elusive winning goal.
Virgil van Dijk's curling attempt and Chilwell's venomous strike were met by resilient defense, leaving the scoreline unchanged.
Chelsea grew increasingly dominant as the game progressed, with Alisson Becker thwarting their efforts time and again.
Lesley Ugochukwu's intervention denied Darwin Núñez's attempt, leaving Chelsea frustrated yet undeterred.
The exhilarating encounter showcased the newfound strength under Mauricio Pochettino's management.
Mauricio Pochettino's Premier League debut as Chelsea manager yielded a promising outcome, as the team showcased resilience, adaptability, and the fighting spirit that defines Stamford Bridge.
The draw against Liverpool marked the beginning of what promises to be an enthralling season for Chelsea and their dedicated fanbase.
The clash between Chelsea and Liverpool at Stamford Bridge was a spectacle of football prowess, strategy, and unyielding determination.
The 1-1 draw stands as a testament to the excitement and unpredictability that the Premier League consistently delivers.