….As 36 Acquire Leadership Skills At Centre LSD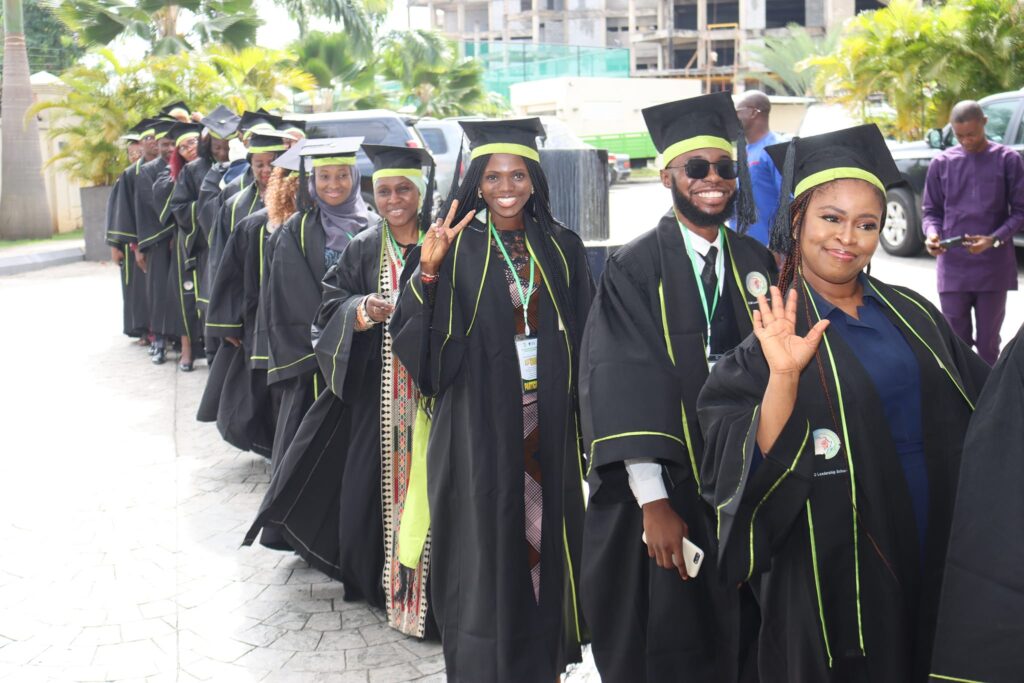 Key stakeholders in the fight against bad governance across the country, have urged the three arms of government in Nigeria to synergise and completely overhaul the governance structure of the mining sector in order to make it more productive and mutually beneficial to the entire citizenry.
The call was made at the 19th graduation ceremony and bi-annual leadership lecture of the African Centre for Leadership, Strategy and Development (Centre LSD), and its Leadership School in Abuja on Saturday. The lecture which was titled "Leadership and Natural Resource Governance in the Nigeria's Mining Sector" was delivered by legal luminary Professor Peter Akper, a researcher at the Nigerian Institute of Advanced Legal Studies Abuja. According to Akper, "There is an inexorable link between leadership, natural resource governance and development of the mining sector." He said while delivering the lecture that Nigeria's mining sector is in dire need of leadership that can galvanise the energies and ingenuities of its stakeholders to catalyse development.
"The ability to exercise sound judgment and to act for the collective good of all stakeholders in the mining sector is conditioned by the natural resource precepts which when properly applied can ensure that the benefits of the mining sector are enjoyed by the people" he said. Among his several recommendations for realising a productive mining sector in the country includes; policy overhaul such as, updating of laws, regulations, and strategies, partnership-based development approach defining roles for Federal, State, and Local governments, Independent Regulatory Commission.
For the founding Executive Director of the Centre, Otive Igbuzor, "The focus on leadership and natural resource governance cannot come at a better time". He added that, Africa is endowed with a lot of natural resources, but as a result of poor leadership, the resources have become a curse instead of blessing, leading to poverty, misery, conflict, political instability and underdevelopment.
For his part, the Executive Director of the Centre, Monday Osasah who reeled out the severity of leadership deficit in the country, expressed hope considering the Centre's initiative to continue training leaders which they have been doing since 2009. "It has been proven that leaders can be trained. The Centre LSD Leadership School is therefore designed for people who want to become leaders and be equipped with leadership skills for the transformation of organisations and society" Osasah said.
Thirty-six persons graduated from the centre's leadership school making it a total of 2,122 students graduated so far since 2009.