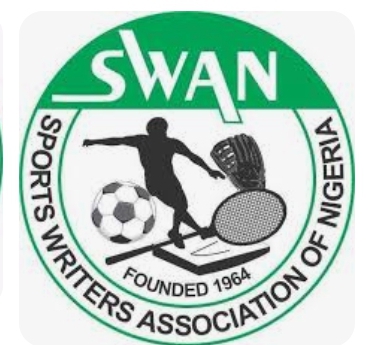 By Tambaya Julius, Abuja
The President of the Sports Writers Association of Nigeria (SWAN), Mr. Isaiah Kemje Benjamin, has taken a significant step towards enhancing the association's impact by announcing crucial appointments.
The recent announcement includes the appointment of Jacob Onjewu Dickson, the Online Editor of New Nigerian Newspapers, as his media Aide.
In a statement released by SWAN's Secretary-General, Ikenna Okonkwo, dated Sunday, July 23, 2023, several other key appointments were unveiled.
Mr.Benjamin's leadership has approved the selection of Vice Presidents for the North-west and North-central zones, namely Mr. Mansour Mohammed and Mr. Olayinka Owolewa.
Mr. Mohammed will oversee the affairs of the North-west, while Mr. Owolewa will take charge of the North-central region.
Both Mr. Mohammed and Mr. Owolewa have previously served the professional association diligently in various capacities, notably as secretaries of their respective states, Kano and Kwara.
The appointments of Mr. Gabriel Nwanetanya and Usman Abbas Shehu as Ex-Officio members were also confirmed by the National President, following ratification by the National Executive Committee of SWAN.
Mr. Nwanetanya and Mr. Shehu have been active NEC members at different times, bringing valuable experience to their new roles.
All appointees are expected to leverage their wealth of experience to advance the growth and development of the Sports Writers Association of Nigeria.
The Vice Presidents will play crucial roles in coordinating their respective zones and fostering collaboration among the states within them, in accordance with SWAN's statutes.
The ultimate goal is to contribute significantly to the association's current administration's efforts in taking SWAN to new heights.
Mr. Isaiah Kemje Benjamin, in his capacity as the SWAN President, emphasized the leadership's dedication to the advancement of sports writing in Nigeria.
He expressed confidence in the collective commitment of the newly appointed officials to drive positive change in the industry.
The appointments have been implemented with immediate effect, and further announcements regarding other vacant National positions are expected in due course.
As part of the recent appointments, Mr. Onjewu Jacob Dickson, based in Kaduna, has been appointed as the Media Assistant to the SWAN President.
It is noteworthy that Mr. Dickson currently serves as the incumbent Secretary of SWAN in Kaduna State.
This strategic move by the Sports Writers Association of Nigeria is aimed at fortifying its influence and solidifying its mission to promote sports journalism excellence in the country.
The future looks promising as the association's leadership unites in their common pursuit of elevating the standard of sports writing and reporting nationwide.