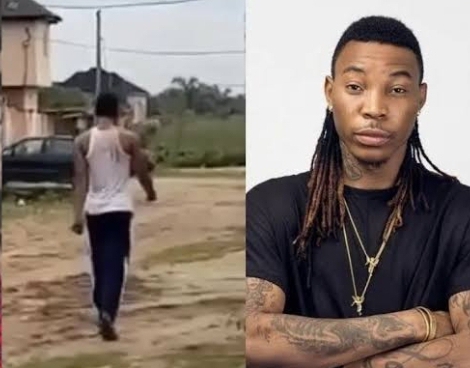 In the spotlight of Nigerian music, Joshua Iniyezo, renowned as Solidstar, grapples with the shadows of mental health challenges, as revealed by his brother Joseph.
Solidstar, the Nigerian singer, is facing a profound mental health battle.
Joseph, taking to Solidstar's official Instagram, sheds light on the artist's current state, painting a somber picture of his struggle.
In a heartfelt video message, Joseph unveils a prolonged period of health turmoil Solidstar has been enduring.
These issues, lurking in the background, have been a significant cause of his absence from the music scene.
Joseph's appeal echoes not only through the digital realm but also touches the hearts of Solidstar's colleagues, fans, and the wider public.
The plea is for collective assistance during this arduous phase.
The family's concern is palpable, as Joseph speaks about Solidstar's deteriorating health.
Considerable resources have already been expended in their quest to facilitate his recovery.
In a candid moment, Joseph apologizes on behalf of his brother.
He acknowledges that Solidstar might have unintentionally hurt friends and associates due to his ongoing mental health challenges.
Joseph implores those who may have felt the brunt of Solidstar's actions to understand the underlying struggles.
The singer's behavior, he emphasizes, is profoundly influenced by his ongoing health battle.