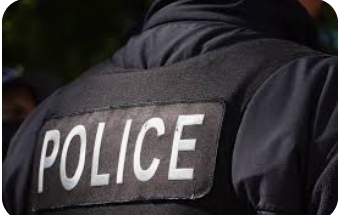 By Tambaya Julius
In a bone-chilling incident that has shaken Taranka village in Bauchi State, Ibrahim Umar has been arrested on charges of brutally murdering two innocent casual workers, Kabiru Idi and Bato Ali.
These horrifying events have left the community in shock and disbelief.
The gruesome story unfolded when Adamu Mohammed, a concerned villager, reported the disappearance of Kabiru Idi, 36 years old, and Bato Ali, 18 years old, both residents of Taranka village.
The two men had vanished without a trace about one month prior.
Ibrahim Umar, a 40-year-old man hailing from Dankunkuru village in Ungogo LGA, Kano State, had arrived in Taranka village supposedly for charcoal business.
However, suspicion quickly fell upon him as investigators believed he was involved in the disappearance of the two men.
Promptly responding to the report, a team of detectives descended upon the scene and apprehended Ibrahim Umar.
During interrogation, the suspect shockingly confessed to the heinous crime.
He admitted to murdering Kabiru Idi and Bato Ali and burying their lifeless bodies in a shallow grave on the outskirts of the town.
Upon exhuming the bodies, a medical practitioner confirmed their identities as the missing casual workers.
The revelation sent shivers down the spines of everyone involved.
The motive behind these gruesome murders? Allegedly, Umar had committed these horrifying acts as part of a sinister money ritual.
Further investigation yielded unsettling evidence.
Among the items discovered in the suspect's residence was a rubber gallon containing a liquid substance suspected to be human blood.
This chilling discovery deepened the mystery surrounding the cruel act, leaving many questions unanswered.
The Commissioner of Police in Bauchi State, Mr. Auwal Muhammad, has strongly condemned the ruthless and gruesome killing of these two innocent and hardworking citizens.
He has pledged that justice will prevail in this matter, ensuring that the perpetrator faces the full force of the law.
This bone-chilling incident serves as a grim reminder of the darkness that can lurk within communities.
It highlights the importance of vigilance and the unwavering commitment of law enforcement to bring justice to those who have suffered such heinous crimes.
The memory of Kabiru Idi and Bato Ali will forever remain in the hearts of their grieving loved ones, and their tragic fate will serve as a solemn warning to all.