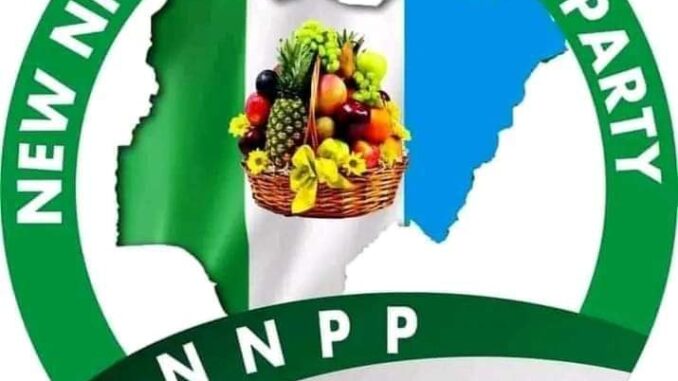 …Describes NWC Decision As Provocative
The New Nigerian People's Party (NNPP), in Rivers State, has rejected the purported dissolution of its wards, local government and state executives by it's national leadership.
NNPP stakeholders, who met in Port Harcourt yesterday, following a report on the social media on July 28, 2023, about the dissolution of Rivers executives, suspected sinister motives behind the decision.
In their resolution after the meeting, the stakeholders said the decision of the National Working Committee (NWC) of the party was provocative and appealed to the NNPP faithful in the state to remain calm.
In the resolution, which was signed by Mr. Sam Agwor, the party's gubernatorial candidate in the 2023 elections, the stakeholders said the allegation leading to the dissolution was unfounded and frivolous.
The resolution reads in part: "If the social media report of the 28th July, 2023 is anything to go by, over the dissolution of the Rivers State executives through the local government down to the various wards, inclusive other six states of the federation namely: Zamfara, Ekiti, Enugu, Katsina, Kaduna and Niger States, then, there is more than the eyes can behold.
"On this premise, the major stakeholders ably led by Surveyor Sam Agwor, the gubernatorial candidate of the NNPP in Rivers State in the 2023 elections, called for an emergency meeting at the state party secretariat.
"After several consultations and deliberations which cut across the ward and local government area of the state, we hereby resolved to intimate the NWC (National Working Committee) that jaw jaw is better than war war.
"Hence, the need for equality to prevail in our great party. The petition must be looked into properly with an open heart as to avoid robbing Peter to pay Paul.
"We see this unjustifiable dissolution of not less than 6,000 officers of the party based on a callous petition by a green horn politician who has no political clout in his/her ward, LGA et al, without a thorough investigation, not given the officers ample opportunity to defend themselves, as nothing but wickedness laced with high level witch hunting.
"It is on record that peace is priceless and war is senseless. So, we call on all our numerous supporters across the state to remain calm, despite the injustice and provocative dissolution.
"We call on our indefatigable BOT chairman, our amiable presidential candidate and all our well meaning elders of the party to be the stitch in the time as to save nine."