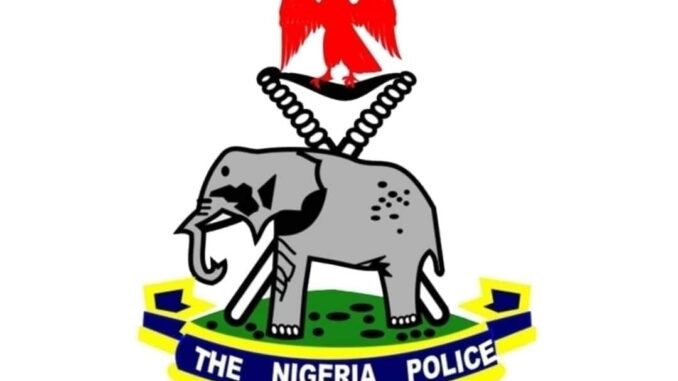 Members of the Ijaw Youth Council (IYC) yesterday defiled the heavy downpour in parts of Rivers State, to barricade the Police headquarters in Port Harcourt, in protest over the killing of one of their own, Alafuro Peterside, by a policeman.
Peterside was shot dead last Thursday in front of a popular relaxation spot at Elekahia community in Port Harcourt City local government area in front of his wife and three children, by a policeman attached to Police Mobile Force (PMF) 43 Squadron in Gombe State.
Speaking during the protest, IYC President, Jonathan Lokpobiri, decried the reluctance of the Nigerian Police to ensure that justice was done on the murder of the Ijaw youth.
Lokpobiri said: "We are hear to protest the extra-judicial killing of one of us, Alafuro Peterside by a trigger-happy police officer last Thursday. This is the reason why we are are to meet with the Police.
"Part of the reason is that this incident happened a couple of days ago, with no official statement from the Police Command. Every attempt to resolve this issue has been met with ridicule and difficulties.
"But, today, we have the opportunity to have conversations with the leadership of the Nigerian Police to find a solution to this so that we don't appear as if we are enemies forced to live together in a particular community."
Addressing the protesters, Commissioner of Police in Rivers State, Nwonyi Emeka, assured the youths that the Police man involved in the killing of Peterside will be charged to court in due time.
Nwonyi said: "I want you to understand something. Your son, who was shot, as alleged, by the Police; number one, it is not just an offence against Ijaw people, it is an offence against the state. It is an offence against him humanity.
"Nobody that take laws into his hands will go unpunished. The day the incident happened, I personally ordered that the case be transferred immediately to the Homicide Section of the State CID.
"I also invited the wife of the man involved and I had a direct talk with her to know what happened on that fateful day. I want to assure you that the issue that has affected a policeman, as a group, the Nigerian Police has never at anytime, conspired to kill anybody.
"I want to assure you that we will do our internal cleansing and subsequently, on the advice of the DPP, charge the case to court when it is due. But, I want to plead with you to allow the due processes to follow its course."