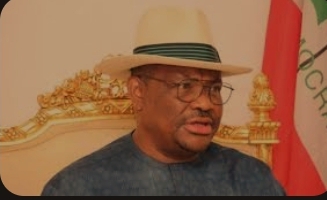 The leaders of All Progressives Congress (APC) in Rivers State have emphatically stated that the impressive growth of the party in the state is a result of organic and steady progress since its establishment in 2015.
They released a document to clarify the facts and dispel claims that former Governor Nyesom Wike contributed significantly to the party's advancement.
The document highlights that APC surpassed its previous vote records in the 2019 elections, during Wike's tenure as Governor under the Peoples Democratic Party (PDP).
The growth was attributed to the efforts of party technocrats within the state.
The leaders pointed out that APC's growth from 2015 to 2019 was an impressive 23.8 percent, narrowing the gap from the previous presidential election.
The document questioned the claims of Wike's involvement, citing the modest addition of only 80,881 votes in favor of APC during the 2023 presidential election.
They contrasted this figure with the substantial 1,487,075 votes Wike garnered for PDP in the 2015 elections, and the 472,971 votes in the 2019 presidential election.
The group asserted that Wike's move to APC came after losing his polling unit and ward, suggesting it was a strategic decision for personal gains rather than genuine party support.
With confidence in the leadership of President Bola Tinubu and the combined efforts of party technocrats in Rivers, the group foresees significant progress and envisions a complete takeover of the state by APC in 2027.
The claims of Wike's significant influence have been debunked with data, and the party looks forward to a promising future under visionary leadership.