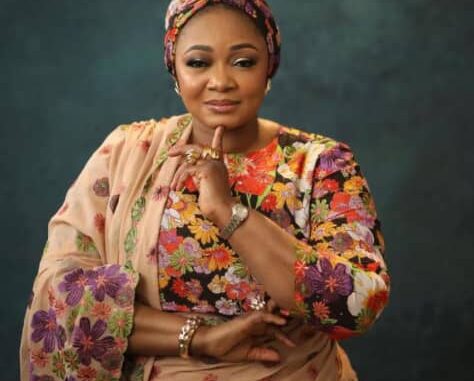 By Abubakar Yusuf
In a groundbreaking move, Hajiya Imaan-Suleiman has assumed the role of Minister of State for Police Affairs, becoming the first woman to lead this crucial ministry in Nigeria.
Drawing from her extensive background in both the private and public sectors, Imaan-Suleiman brings a wealth of potential that promises positive change.
Imaan-Suleiman, a young, intelligent, and proactive leader, is set to harness her rich resume and unwavering determination to overhaul the police affairs ministry comprehensively.
Her journey as a Fellow of the Nigeria Security Institute (FSI) and the Nigeria Institute of Security Service (NISS) coincides with a pivotal period of restructuring, rehabilitation, and reform in Nigeria's security architecture.
Collaborating closely with her counterpart, Alhaji Ibrahim Geidam, Imaan-Suleiman will leverage her high-caliber training and experience to drive much-needed reforms within the Nigerian Police Force (NPF).
Together, they aim to leave no stone unturned in repositioning both the ministry and the entire force.
Imaan-Suleiman's exposure to international best practices promises to reshape the perception of the police force in Nigeria.
Rather than being seen as a threat, she envisions the police as a force that safeguards lives and properties.
She's committed to upholding professionalism and prioritizing the welfare of officers, men, and ministry staff in all aspects.
Having successfully led two major government agencies, NAPTIP and NCFRMI, with distinguished records, Imaan-Suleiman is well-prepared for her role as a cabinet minister in the current dispensation.
Her performance will undoubtedly demonstrate that, in line with the adage, "what a man can do, a woman can do better," she's poised to excel.
With Imaan-Suleiman at the helm, the era of indolence, corruption, and other anomalies within the police force will become a relic of the past.
Her commitment to establishing a culture that prioritizes the welfare and development of officers and men marks a new chapter in the ministry.
Yusuf Is A Public Affairs Analyst, Writing from Abuja: yus.abubakar3@gmail.com.