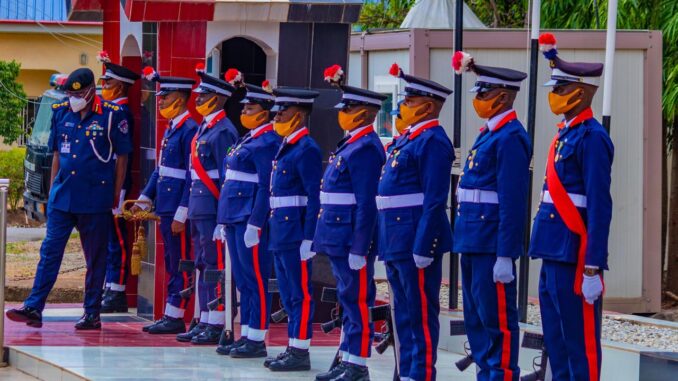 By Abubakar Yusuf
Since its establishment approximately two decades ago, the Nigerian Security and Civil Defence Corps (NSCDC) has played a vital role in Nigeria's security architecture.
However, in recent times, the agency has undergone a remarkable transformation under the visionary leadership of Commander-General Ahmed Abubakar Audi.
Previously, NSCDC faced numerous challenges, including overlooked working tools and inadequate funding.
The lack of attention from the constituted authority hampered the agency's effectiveness in carrying out its statutory functions.
It was even viewed as a voluntary organization with limited impact on civil peace across society.
Upon assuming office, Commander-General Ahmed Abubakar Audi initiated a significant shift in NSCDC's approach to its core functions and complementary roles in joint programs.
His administrative wisdom and strategic decisions drove the agency towards enhanced performance and results.
One of the pivotal changes brought about by Audi's leadership was prioritizing the welfare of officers and men.
Unlike before, where staff were neglected, under his tenure, salaries, allowances, and emoluments were promptly paid.
The provision of much-needed equipment and strict monitoring and supervision further boosted staff morale and dedication to duty.
Recognizing the need for continuous improvement, Commander-General Audi invested in staff capacity development.
Rigorous training programs and retraining sessions were conducted, empowering personnel with the necessary skills and knowledge to carry out their mandates effectively.
With a renewed focus on protecting the citizenry, assets, and countering non-state actors, NSCDC under Audi's guidance has become a formidable force in ensuring civil peace and national security.
The agency is now better equipped to address security issues, including terrorism and vandalism.
Commander-General Ahmed Abubakar Audi has achieved groundbreaking results that his predecessors could not match.
His commitment to transforming the agency and prioritizing its mission has earned NSCDC recognition and respect among other security organs.
NSCDC, under Audi's leadership, actively collaborates with other security organs to implement robust security policies and safeguard Nigeria's peace and assets.
This collaborative approach ensures a cohesive effort towards achieving the nation's security objectives.
Ahmed Abubakar Audi's leadership has revitalized NSCDC, elevating its performance, and prioritizing staff welfare.
His dedication to securing Nigeria's peace and assets makes him a visionary leader whose impact will be felt for years to come.
Written By ABUBAKAR YUSUF, A Public Affairs Analyst with email address yus.abubakar3@gmail.com.