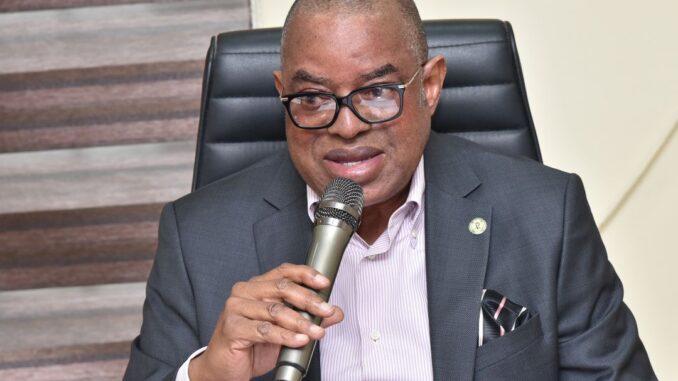 Discover an extraordinary milestone in housing development as the Federal Housing Authority (FHA) embarks on a grand venture, the construction of the breathtaking Golden Jubilee Estate in Abuja.
Celebrating 50 years of dedicated service, FHA joins hands with Nuga Best International and Regis International Services Partnership to launch this monumental project.
With a vision to offer affordable housing, the Federal Housing Authority has taken a momentous step by introducing the Golden Jubilee, Mbora Estate.
In partnership with esteemed organizations like Nuga Best International and Regis International Services Partnership, FHA is set to lay the foundation for this remarkable estate, beginning with the creation of 1,200 housing units in Lugbe Phase 11.
Thursday witnessed an unprecedented event as Senator Gbenga Ashafa, in a groundbreaking ceremony, ushered in a new era for the Federal Housing Authority.
Half a century of dedicated service culminated in this momentous celebration, marking a new chapter in the agency's history.
Acknowledging the remarkable achievements of the preceding management, Senator Ashafa lauds FHA's role as a high-performing agency, having achieved significant milestones throughout its journey.
Guided by the visionary policies of President Bola Ahmed Tinubu, the groundbreaking ceremony aligns with the mandate to provide housing for all citizens.
Furthermore, it serves as a tribute to the administration's first 100 days in power, reflecting its commitment to fostering sustainable housing solutions.
In celebrating FHA's achievements, let's not forget the notable 748 Zuba Housing Estate and the illustrious Smart City/ Diaspora Estate in Maitama, Abuja, illustrating the agency's profound impact on the housing landscape.
Senator Ashafa reaffirms his dedication to fulfilling the agency's core mandate.
Contributing to the socio-economic growth of the nation remains at the forefront of FHA's mission.
Expressing unwavering confidence in the capabilities of its partners, Senator Ashafa is optimistic about the potential to construct an initial 1,200 units of the estate, given their remarkable track record of achievement and trust.
With a steadfast focus on providing housing for all Nigerians, FHA aims to harness the construction industry's potential to generate employment opportunities and foster economic diversification.
Over 200 hectares of land will be transformed into a haven of modern living, complete with infrastructure, access roads, and top-notch security arrangements.
The crowning moment of the event was the groundbreaking ceremony conducted by Senator Gbenga Ashafa, the esteemed Managing Director and Chief Executive Officer of the Federal Housing Authority (FHA).
This moment not only commemorates the agency's past achievements but also signals an exciting journey toward a vibrant future.
As the sun sets on the past, the dawn of a new era in housing begins.
The Golden Jubilee Estate stands as a testament to progress, dedication, and the pursuit of providing shelter and hope for all.
Join us on this remarkable journey as the Federal Housing Authority redefines the concept of housing, leaving an indelible mark on the landscape of Abuja and the hearts of its people.