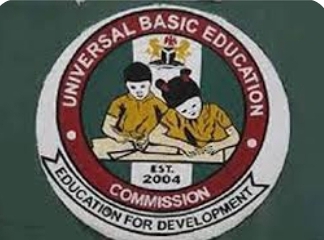 By Abubakar Yusuf
In a groundbreaking stride towards transforming the Universal Basic Education Commission (UBEC) into a dynamic and streamlined agency, the vision of becoming a one-stop-shop for education-related activities is rapidly taking shape.
The pursuit of this goal involves not only the synchronization of field operations and national offices but also a profound adaptation to the modern digital era.
As the cornerstone of foundational education, the imperative to integrate the latest pedagogical trends into its operational framework became the rallying point for UBEC's visionary transformation.
In response to the unprecedented challenges posed by the COVID-19 pandemic, UBEC took an audacious step by implementing a pioneering system – the 'Smart School' initiative.
This transformative measure seeks to address the multifaceted challenges engendered by both natural and artificial forces.
Undeterred by the aftershocks of the pandemic, UBEC has invested significantly in establishing 'Smart Schools' across all six geopolitical zones.
To disregard the central theme of this transformation would be counterproductive, running contrary to both global mandates and requisites.
The global trend, along with the national and international demands, underscores the urgency to bridge the digital divide, as aptly highlighted by the Federal Government's digital transformation policy.
To ensure UBEC's alignment with this global wave, a Technical Working Group (TWG) was constituted.
Tasked with harmonizing operations and records across government entities, this initiative aimed to position UBEC as a forward-thinking entity.
The driving force behind this transformative effort lies in the multitude of benefits derived from an automated and digitized approach, which culminates in the elimination of paper-based activities.
Indeed, UBEC has embarked on an all-encompassing journey into Information and Communication Technology (ICT).
The initiative encompasses innovative ICT solutions, a revitalized website, and an enhanced wireless infrastructure (WLAN) to bolster internal connectivity, ultimately redefining operational paradigms.
By automating the process, the commission is set to revolutionize data collection via e-questionnaires, a pivotal shift from traditional methodologies.
This recalibration aligns seamlessly with the United Nations Sustainable Development Goals (SDGs), serving as a linchpin in achieving a robust Basic Education system at all tiers.
Recognizing Basic Education's role as a springboard for broader educational elevation, the commission acknowledges the imperative of a contemporary website design.
This redesigned platform prioritizes mobile responsiveness, fosters meaningful interactions, and optimizes server capabilities – collectively forming the bedrock of the commission's modus operandi.
Ubiquitous digital transformation, underscored by governmental policy, not only augments service delivery but also fosters citizen-centric information systems.
This extends beyond government circles, permeating the private sector and taking root within the informal economy.
Without a shadow of a doubt, UBEC's current trajectory will not only streamline its operations nationwide but will also facilitate seamless correspondence and mandate fulfillment.
This sweeping transformation is buttressed by consistent in-house training, workshops, seminars, and comprehensive orientation programs, facilitated both locally and internationally.
Collaboration with governmental and private sector entities enriches these initiatives, underscoring UBEC's commitment to holistic advancement.
Under the dynamic leadership of Dr. Hamid Bobboyi, UBEC showcases renewed zeal, administrative prowess, and a commitment to excellence.
This ethos positions the commission to surge ahead of local and international digital transformation benchmarks, effectively navigating the uncharted territories of education evolution.
The cornerstone of UBEC's operations – the 'Smart School' initiative – signifies a bold leap towards the commission's aspirations.
This substantial investment forms the foundation upon which far-reaching results are anticipated and expected.
Authored by Yusuf, a distinguished Public Affairs Analyst based in Abuja. Email: yus.abubakar3@gmail.com