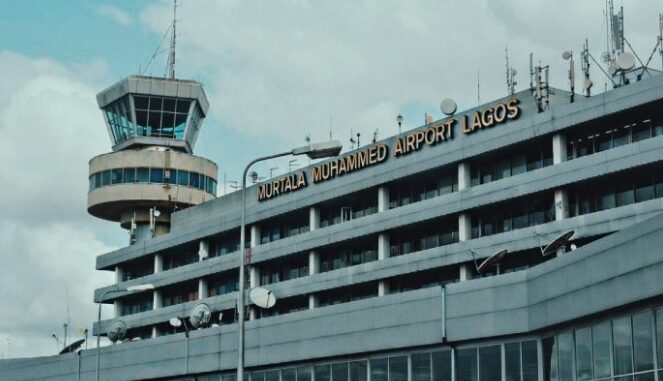 By Tambaya Julius
In a momentous development for Nigerian aviation, Murtala Muhammed International Airport in Lagos is set to undergo a comprehensive overhaul, leading to significant changes in its operations.
This initiative, spearheaded by Festus Keyamo, the Minister of Aviation and Aerospace Development, signifies a pivotal chapter in the airport's history.
On a significant note, all international airlines are scheduled to temporarily vacate Murtala Muhammed International Airport, commencing from October 1, 2023.
Minister Keyamo made this landmark announcement during his recent tour of the Lagos International Airport, where he was accompanied by Mr. Kabir Yusuf Mohammed, the Managing Director of the Federal Airport Authority of Nigeria (FAAN).
Minister Keyamo elucidated that the decision to close the airport on Nigeria's Independence Day is rooted in the necessity for extensive maintenance work.
This meticulous approach aims to ensure the airport's safety, efficiency, and longevity.
The comprehensive maintenance work will encompass various aspects of the airport's infrastructure, guaranteeing that it meets global aviation standards.
In another significant revelation, Minister Keyamo declared an immediate halt to the Nigeria Air project.
This ambitious venture, which aimed to establish a national carrier, will be temporarily suspended to redirect resources and focus towards the airport's transformation.
This decision underscores the government's commitment to ensuring the highest standards of safety and service at Murtala Muhammed International Airport.
Furthermore, the much-anticipated concession of Murtala Muhammad International Airport (MMIA), Lagos, and Nnamdi Azikiwe International Airport, Abuja, to Corporacion American Airport Consortium will be put on hold until further notice.
This measure is taken to ensure that the airport's transformation remains the top priority, with meticulous attention to detail.
While these developments might bring short-term disruptions, they pave the way for a promising future for Murtala Muhammed International Airport.
The commitment to excellence in aviation infrastructure ensures that when the airport reopens its doors to international airlines, it will do so with upgraded facilities, enhanced safety measures, and improved services.
With a renewed focus on safety, efficiency, and service quality, this transformational journey promises a brighter future for all passengers and stakeholders.