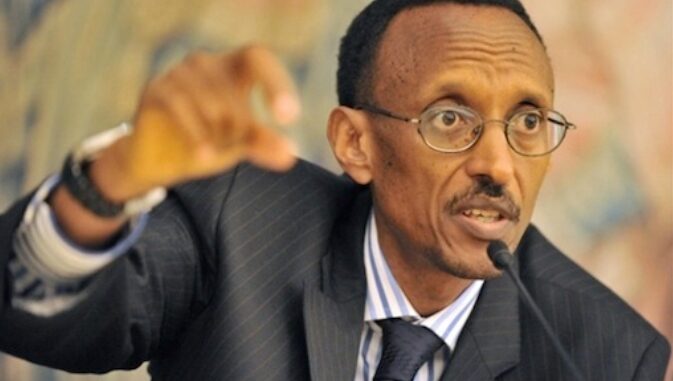 By Tambaya Julius
In a significant move reshaping Rwanda's military landscape, President Paul Kagame has granted retirement to a dozen top army generals.
This development follows closely on the heels of a successful coup that ousted the long-standing regime of President Ali Bongo in Gabon.
President Kagame, who has held office for an impressive 29 years, stands as one of Africa's longest-serving leaders.
His tenure began in 1994, following the harrowing Rwanda genocide, and he remains at the helm today.
However, the events unfolding in Gabon have sent ripples throughout the region.
The coup in Gabon, led by a military junta, brought an abrupt end to President Ali Bongo's reign.
As this crisis unfolded, President Kagame made a pivotal decision to retire several of his top generals.
The Rwanda Defence Force (RDF) issued a statement on Wednesday detailing the retirement of these high-ranking officers, signifying a strategic shift within the country's military leadership.
Prominent Generals Included in the Retirement:
Four-Star Generals:
James Kabarebe
Fred Ibingira
Both Kabarebe and Ibingira have previously held the esteemed position of Chief of Defence Staff of RDF, and Kabarebe has also served as the Defence Minister.
Currently, Kabarebe serves as the Senior Presidential Advisor on Defence and Security, while Kamanzi has assumed the role of Rwanda's Ambassador to Russia.
Three-Star Generals:
Charles Kayonga
Frank Mushyo Kamanzi
These generals have also served as service chiefs in the past, contributing significantly to the RDF's operations and strategy.
Major Generals:
Martin Nzaramba
Eric Murokore
Augustin Turagara
Charles Karamba
Albert Murasira.
Brigadier Generals:
Chris Murari
Didace Ndahiro
Emmanuel Ndahiro.
This sweeping retirement is indicative of a broader restructuring of Rwanda's military leadership, as the nation adapts to evolving regional dynamics.
In addition to the retirement of these high-profile generals, President Kagame has given his approval for the retirement of 83 senior officers, six junior officers, and 86 senior non-commissioned officers.
Furthermore, 678 individuals whose contracts had reached their conclusion have been released from service, alongside 160 medical discharges.
This strategic shift not only reflects President Kagame's commitment to adaptability but also underscores the region's evolving geopolitical landscape.
In the aftermath of the Gabonese coup, the world watches closely as Rwanda embarks on this transformative journey within its armed forces.