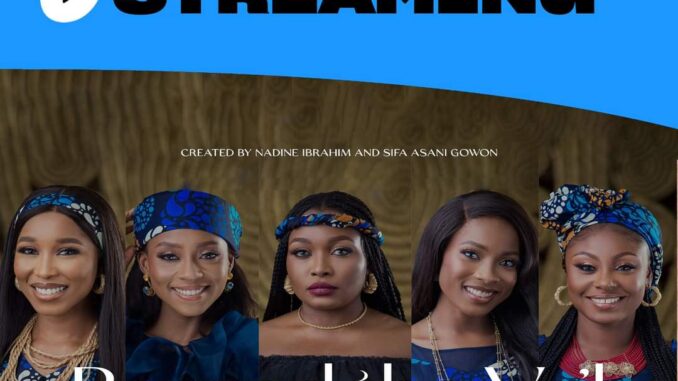 A riot of laughter is set as Amazon Prime Video introduces its groundbreaking unscripted show, Last One Laughing (LOL) Naija, featuring ten talented Nigerian comedians.
Witness their hilarious attempts to crack each other up and secure the coveted title.
Premiering on Friday, July 14th, 2023, this show guarantees non-stop entertainment and a jaw-dropping cash prize of N40m for the winner's chosen charity.
Unveiling Last One Laughing Naija: A Revolutionary Comedy Show
Amazon Prime Video has raised the comedy quotient with its latest unscripted sensation, Last One Laughing (LOL) Naija.
This groundbreaking show, slated to launch on July 14th, 2023, brings together ten of Nigeria's funniest humorists.
Led by the acclaimed comedian Bright Okpocha, aka Basket Mouth, these comedic geniuses will battle it out in a laughter-filled room, where one slip-up can lead to elimination.
The Rules: Laughter As The Ultimate Challenge
In this nerve-wracking competition, the ten humorists are confined in a room, relentlessly attempting to make each other laugh.
The catch? Smiling, giggling, or laughing comes with a price.
The first sign of amusement earns a yellow card (warning), while subsequent laughter results in a dreaded red card, signaling immediate eviction.
The ultimate survivor, the last man or woman standing, will claim victory and the grand prize of N40m, to be donated to their chosen charity.
Meet The Ten Hilarious Contestants
LOL Naija brings together a stellar lineup of Nigeria's finest comedians and content creators.
These talented individuals are poised to unleash their comedic prowess, entertaining the audience with their wit and charm.
The participants include: Buchi, O K Bakassi, Dat Warri Girl, Senator, Accapela, Gandoki, I Go Save, Kiekie, Taaoma
A Platform for Comedy: Uniting Nigeria's Comic Ecosystem
During an exclusive press screening in Lagos, the esteemed comedian Alibaba, acting as the anchor, emphasized the significance of LOL Naija.
This show aims to consolidate the entire comedy ecosystem under one roof, providing a platform for talented comedians to showcase their craft and connect with a global audience.
Prime Video's Commitment To Comedy In Nigeria
Ned Mitchell, Head of Originals for Africa and the Middle East at Prime Video, expressed the platform's dedication to supporting Nigerian comedians in achieving their dreams and aspirations.
He emphasized that LOL Naija is Prime Video's inaugural unscripted African original, designed to revolutionize comedy by showcasing authenticity and uniqueness to audiences worldwide.
A Gateway To Global Recognition: Showcasing Nigerian Talent
Wangi Mba-Uzoukwu, Head of Originals for Nigeria at Prime Video, shared her excitement about LOL Naija's potential to spotlight Nigerian comedians on a global scale.
With Prime Video's extensive reach of 240 countries and over 200 million subscribers, this unscripted show promises to solidify the authenticity and brilliance of Nigeria's comedy industry.
Mba-Uzoukwu urged viewers worldwide to join in and experience this comedy extravaganza when it debuts on July 14.
Basket Mouth: Paving The Way For Nigerian Comedy
Basketmouth, the anchor of LOL Naija, believes that the show will carve out a unique space for Nigerian comedy in the international arena.
Comparing it to the global success of afrobeat, he envisions LOL Naija as a catalyst for transforming the perception of comedy worldwide.
Through its spontaneity and distinctiveness, this show promises to elevate Nigerian comedy to new heights, benefiting the entire industry.
An Unforgettable Premiere: Meet The Cast
The highly anticipated LOL Naija premiere was attended by a star-studded cast, including Buchi, Dat Warri Girl, Taaooma, Senator, and IGoSave.
These talented comedians, part of the ten contestants, demonstrated their comedic prowess and gave audiences a glimpse of the laughter-filled journey awaiting them.
With Last One Laughing (LOL) Naija, Amazon Prime Video continues to redefine the comedy landscape, pushing boundaries and nurturing talent.
Brace yourself for an extraordinary battle of wit and laughter that will leave you in stitches.
Tune in on July 14th, 2023, to witness the comedic revolution and join in the celebration of Nigeria's unrivaled comedic brilliance.