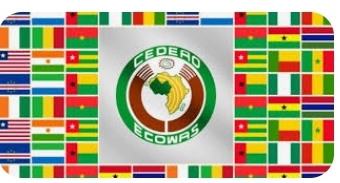 In a recent development, the Northern Senators Forum has issued a strong warning to President Bola Tinubu and the leaders of the Economic Community of West African States (ECOWAS) regarding the use of military force in response to the coup plotters in Niger Republic.
The forum emphasizes the need to exhaust all diplomatic avenues before considering any military intervention.
ECOWAS, led by Nigeria's President Bola Tinubu, had set a 7-day ultimatum for the coup plotters in Niger Republic to reinstate elected President Mohammed Bazoum to power or face severe measures, including possible military invasion.
However, the Northern Senators Forum cautions that military intervention could result in casualties among innocent citizens and believes that diplomatic approaches should be thoroughly explored to address the crisis.
Senator Suleiman Kawu, the spokesperson for the forum, highlighted the importance of political and diplomatic means in restoring democratic governance in Niger Republic.
The forum also warns against the National Assembly's approval of President Tinubu's bid to deploy Nigerian soldiers to enforce ECOWAS's resolution in Niger.
They express concern and condemnation for the unfortunate developments in Niger Republic and urge for careful consideration of the potential consequences of military action.
Notably, several northern states sharing borders with Niger Republic could be negatively affected, including Sokoto, Kebbi, Katsina, Zamfara, Jigawa, Yobe, and Borno.
The forum is well aware of the situations in Mali, Burkina Faso, and Libya, which could also impact these states if military force is employed.
The senators, as representatives of the people, call upon their colleagues to observe due diligence in invoking Section 5, Subsection (4) (a) and (b) before considering any military actions.
By adopting a diplomatic approach and avoiding the use of military force, the Northern Senators Forum aims to prevent further bloodshed and ensure a peaceful resolution to Niger Republic's political crisis.