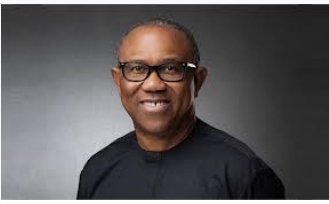 In a significant development, the Labour Party's Presidential Candidate, Peter Obi, alongside the Labour Party, has initiated a crucial legal battle by filing an appeal at the Supreme Court.
This appeal comes as a response to the September 6, 2023 ruling of the Presidential Election Petition Court (PEPC) regarding the contentious February 25th, 2023 Presidential Election.
Led by Dr. Livy Uzokwu SAN, Obi and the Labour Party's legal team have diligently met the filing deadline for their appeal.
They are approaching the apex court with a staggering 51 grounds, which they contend constitute legal errors.
Their primary objective is to establish that the victory attributed to the All Progressives Congress (APC) Presidential Candidate, Bola Ahmed Tinubu, was not legitimate.
They argue that both the Independent National Electoral Commission (INEC) and the PEPC erred in declaring him the winner, as numerous irrefutable points suggest otherwise.
Obiora Iffoh, the National Publicity Secretary of the Labour Party, outlined their four key points of relief sought from the apex Court:
Set aside the PEPC's judgment, which they consider perverse.
Grant the Reliefs requested in the petition, either in the primary or alternative form.
One crucial issue under scrutiny is the 25% requirement for Abuja. Obi and the Labour Party have detailed the specific errors made by the PEPC:
The PEPC failed to acknowledge that, for a President to assume the office of the Governor of Abuja, they are mandated to secure 25% of the votes cast in the Federal Capital Territory (FCT).
Furthermore, they accuse the PEPC of overlooking the broader implications of Section 299, which becomes more apparent upon careful examination of Section 301 of the constitution.
It's essential to note that a hearing date for this case has not yet been scheduled.
The Labour Party's appeal to the Supreme Court promises to be a pivotal moment in the post-election legal landscape, as they seek to address the alleged errors in the previous judgments.