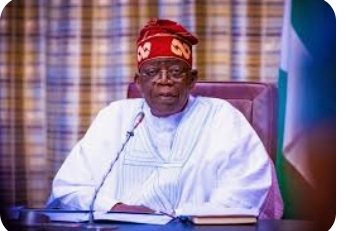 In a remarkable dual celebration, TANITA extends warm congratulations to President Ahmed Bola Tinubu on his 100th day in office and his triumph at the tribunal.
This message, delivered by TANITA management and the dedicated Tanita security services team, underscores their commitment to safeguarding Nigeria's national assets and interests.
As President Tinubu marks his first 100 days in leadership, TANITA applauds his noteworthy achievements and the promising trajectory he has set for the nation.
While a mere fraction of his tenure, these initial days have showcased a resolute commitment to economic recovery, national restoration, and the assurance of brighter days ahead for all citizens.
TANITA Security Services expresses unwavering confidence in the present administration's capability to propel Nigeria towards unprecedented heights of progress and development.
With a focus on economic revival, this administration aims to secure the future of the country.
TANITA Security Services reaffirms its dedication to supporting the current government by maintaining a steadfast stance against oil theft and pipeline vandalism in the Niger Delta region.
With renewed determination, TANITA aims to eliminate these criminal activities, ensuring the protection of vital national assets.
TANITA's commitment to combating oil theft and vandalism promises a substantial boost in oil production.
This increase in production will, in turn, generate enhanced revenue for the nation.
These additional resources will empower President Tinubu's administration to fulfill its campaign promises to the Nigerian people.
TANITA Security Services wholeheartedly endorses and aligns with the "Renewed Hope" mantra of the government.
By taking a resolute stance against oil thieves in the creeks and waterways of the Niger Delta Region, TANITA contributes to the realisation of this optimistic vision.