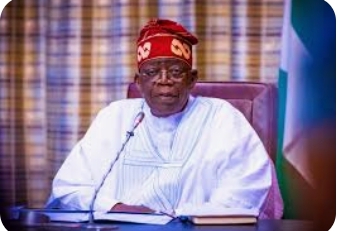 By Tambaya Julius
Addressing Nigerians in India, President Tinubu acknowledges Nigeria's paradoxical situation.
Despite its abundance of human and natural resources, the nation has struggled due to inadequate management and leadership.
He firmly states, "We are not poor in knowledge.
We are not poor in human resources.
We are only poor in management and leadership, and that is why I ran for president, to help all of us mould the soul of our country in the right direction."
President Tinubu's commitment to Nigeria's prosperity is unwavering.
He urges Nigerians to harness the country's rich diversity as a powerful tool for advancement.
Diversity, he believes, can fuel economic growth, innovation, and social progress. "We are here to present a new future to you," he says, "A future of a country that is so rich, endowed, and highly populated."
President Tinubu shares his personal journey, emphasizing the role of education in his success.
From being a security guard to a successful auditor at Exxon Mobil, he attributes his achievements to dedication, honesty, determination, and a positive mindset.
He encourages Nigerian students, saying, "You can also do it; do not be despondent in any way.
Nigeria is ready to accommodate all. It does not matter which part of Nigeria you are from."
The Minister of Foreign Affairs, Ambassador Yusuf Tuggar, sheds light on President Tinubu's foreign policy focus, which includes Diaspora as one of its core aspects.
The aim is to enhance services for Nigerians in the Diaspora, reducing passport delays and improving the image of Nigeria abroad.
Business magnate, Mr. Tony Elumelu, underscores the potential of investing in Nigeria, asserting that it is one of the best bets in the world.
He praises Nigerians for their success across the globe and believes in the country's economic promise.