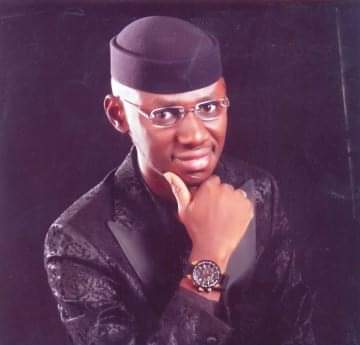 …. Extending Investigations to the Oil and Gas Sector
By Abubakar Yunusa
Former Deputy National Publicity Secretary of the All Progressives Congress (APC), Comrade Timi Frank, has called on President Bola Ahmed Tinubu to refrain from accommodating or engaging in negotiations with former government officials who have been involved in looting the nation's treasury.
In a statement released in Abuja, Frank expressed concern that the President's initial enthusiasm in pursuing corrupt elements seems to have waned or disappeared entirely.
President Tinubu Urged to Take Strong Action Against Corrupt Officials
Timi Frank Raises Alarm Over Threats to Life Allegedly From ex-Minister Sylva
Frank urged President Tinubu to intensify efforts to hold corrupt officials accountable for their actions. This would ensure that the ongoing investigation and arrest of individuals such as Godwin Emefiele, Governor of the Central Bank, and AbdulRasheed Bawa, Chairman of the Economic and Financial Crimes Commission, are not perceived as driven by personal vendettas.
Furthermore, Frank advised President Tinubu against rewarding ex-governors and ex-ministers facing corruption charges or criminal allegations with fresh appointments. Such actions would undermine the integrity of the anti-corruption campaign and trivialize the fight against corruption.
Frank called upon the security agencies operating under Tinubu's leadership to expand their investigations into the oil and gas sector.
He emphasized the importance of holding accountable those who illicitly benefited from the fuel subsidy regime and engaged in fraudulent practices regarding daily PMS consumption. It is essential to ensure that these individuals repay the funds they looted from the nation.
Frank expressed concern about perceived negotiations with looters by Tinubu's government, which has potentially hindered further actions against corrupt individuals.
He highlighted the expectation of the Nigerian populace for more arrests and prosecutions, as they had applauded the President's initial actions against corruption. Failing to bring looters to justice could undermine the fight against corruption and perpetuate a sense of impunity.
Frank cautioned that if caution is not exercised, the arrests of Emefiele and Bawa may turn out to be mere isolated incidents.
He expressed doubt about the President's commitment to genuinely combat corruption, suggesting that the anti-corruption drive might target individuals based on their support or lack thereof during his bid for the presidency.
Frank expressed disappointment at the inclusion of former political officeholders with known corrupt tendencies in Tinubu's cabinet.
He cited examples such as Senator Godswill Akpabio and Ms Hadiza Bala-Usman, whose past actions raised corruption allegations but have now been appointed to key positions.
This pattern raises concerns about the potential reward of looters with significant positions of power.
Moreover, Frank pointed out that several former governors and ex-ministers, despite being the subjects of numerous petitions to the EFCC, are seeking positions in the present administration. This situation risks perpetuating a system where individuals accused of corruption continue to hold influential roles.
Frank drew attention to the hardships faced by the poor as a result of policies implemented by Tinubu, such as the removal of fuel subsidies. He stressed the importance of not allowing those who fraudulently benefited from subsidy schemes to evade consequences while ordinary Nigerians suffer from rising living costs.
Frank concluded by reminding President Tinubu that Nigerians and the international community are closely watching his anti-graft efforts.
He emphasized the need for genuine commitment to the fight against corruption, rather than the perception of merely targeting individuals like Emefiele and Bawa.
Timi Frank's appeal serves as a reminder of the critical importance of upholding accountability and justice in Nigeria. It is imperative for President Tinubu to take strong action against corrupt officials, to restore public trust, and to demonstrate a firm commitment to combating corruption.