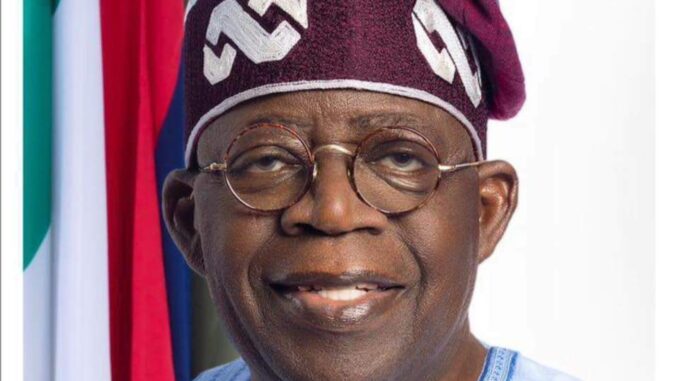 By Abubakar Yunusa, Abuja
President Bola Ahmed Tinubu has ordered immediate review of the proposed N8,000 conditional cash transfer to Nigerians, meant to cushion the effect of the petrol subsidy removal.
The President further assures Nigerians that the N500 billion approved by parliament to cushion the pain occasioned by the end of subsidy regime will be judiciously utilised. The beneficiaries of the reliefs shall be Nigerians irrespective of their ethnic, religious or political affiliation.
The order was contained in a statement signed by his special adviser on Special Duties, Communications and Strategy, Dele Alake and made available to pressmen on Tuesday night.
He said ,"The whole gamut of palliative package of government be unveiled to Nigerians.
"The N8,000 conditional cash transfer programmed envisaged to bring succour to most vulnerable households be reviewed immediately. This is in deference to the views expressed by Nigerians against it.
"Immediate release of fertilisers and grains to approximately 50 million farmers and households respectively in all the 36 states and the FCT.
"President Bola Tinubu has promised to always prioritize the wellbeing of Nigerians and he is irrevocably committed to the vow. A number of decisions taken so far by this Administration have buttressed this stance.
"You will recall that the President took a similar decision after listening to complaints from the business community/stakeholders about burdensome taxes, particularly multiplicity of taxes they are made to experience".
Furthermore,Alake said " In addition, the President has also set up a Tax Reform/Fiscal Policy Committee to bring up recommendations that will engender a wholesome fiscal environment for the country and remove anti-business barriers.
"I wish to assure Nigerians that President Tinubu will continue to be a listening leader whose ears will not be dull to the views expressed by the citizenry. The President believes government exists to cater for the interest of the people and he has demonstrated this so clearly",he said.