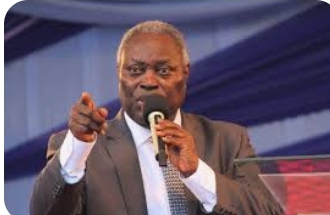 By Tambaya Julius
In Osogbo, Osun State, Pastor William Kumuyi, the General Superintendent of Deeper Christian Life Ministry, recently shared his profound belief that President Bola Tinubu could play a pivotal role in transforming Nigeria.
As Nigeria prepares for the church's upcoming Global Crusade, Kumuyi's message carries hope for a brighter future.
Kumuyi encouraged Nigerians to leave the past behind, emphasizing that a new day has dawned.
He expressed his faith in witnessing remarkable changes in the nation, driven by President Tinubu and his cabinet members.
Kumuyi's words resonate with optimism.
He firmly believes that God will work miracles in the hearts of Nigeria's leaders.
These leaders, he anticipates, will turn their attention towards the people's welfare and demonstrate the wisdom needed to guide the nation toward prosperity.
Pastor Kumuyi highlights the credentials of the ministers chosen for President Tinubu's cabinet.
He asserts that these individuals are not newcomers to governance.
Whether they served as state governors in the past or held ministerial positions, they have a track record of accomplishments.
According to Kumuyi, their selection has been meticulous.
Kumuyi's message resonates with the need for unity and support.
He stresses that constructive engagement, rather than constant criticism, is essential.
By rallying behind these chosen leaders, he believes that God will work through them, utilizing them as instruments to construct a stronger nation.
Pastor William Kumuyi's faith in President Bola Tinubu's potential to transform Nigeria is a message of hope.