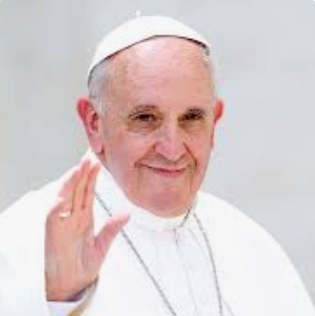 By Tambaya Julius
In a bid to restore peace amidst a political crisis in Niger, Pope Francis has advocated for diplomatic efforts to resolve the situation, which was triggered by a recent coup and poses a threat to regional stability.
During his address in St Peter's Square after the Angelus prayer on Sunday, Pope Francis expressed his concern about the unfolding events in Niger.
He endorsed the bishops' call for peace in the country and stability in the Sahel region.
The 86-year-old pontiff also lent his prayers to the international community's efforts in finding a swift and peaceful solution for the benefit of all.
The political upheaval occurred when army officers ousted President Mohamed Bazoum on July 26, marking Niger as the fourth West African nation to experience a coup since 2020.
Following the military takeover, ECOWAS (Economic Community of West African States) issued a seven-day ultimatum to the junta, demanding the reinstatement of President Bazoum.
Despite mounting pressure from the organization and other nations, the military leaders in Niger have thus far refused to comply.
In response to the situation, ECOWAS has readied its forces for potential intervention in Niger whenever the order is given.
This decision comes after a two-day meeting of the regional bloc's military chiefs in Accra, the capital city of Ghana.
General Abdourahamane Tchiani, the leader of the Niger junta, recently announced in a televised broadcast that the army intends to transition power back to civilian governance within the next three years.