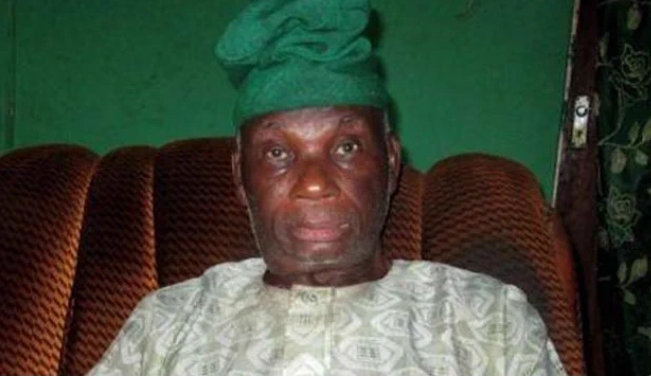 Pa. Michael Taiwo Akinkunmi, the creative genius behind Nigeria's flag, has passed away at the age of 87, leaving a lasting legacy.
His demise was confirmed through a heartfelt message shared by one of his children on Facebook.
Born in Abeokuta, Ogun State, on May 10, 1936, Pa. Akinwumi's life journey was one marked by distinction.
He began his educational path at Baptist Day Secondary School, Ibadan, where he laid the foundation for his remarkable future.
His quest for knowledge led him to Ibadan Grammar School, Ibadan, for his secondary education.
Embarking on a career as a civil servant, he contributed to the growth of his community while stationed at the Secretariat of Ibadan.
However, destiny had grander plans for him.
In 1958, while studying Agricultural Engineering at Norway Technical College, fate intervened in the form of a national call for flag designs.
Nigeria was on the brink of independence, and it needed a symbol that encapsulated its essence.
Pa. Akinkunmi, thousands of miles from home, answered the call with a stroke of genius.
His design, a harmonious fusion of green bands symbolizing the nation's lush forests and natural wealth, coupled with a white band denoting peace, captured the hearts and minds of many.
It was chosen as the embodiment of Nigeria's identity.
The historic moment arrived on October 1, 1960, when the Nigerian flag, with Akinkunmi's design, was proudly hoisted, replacing the British Union Jack.
It was a powerful declaration of Nigeria's sovereignty and a testament to Akinkunmi's creative brilliance.
For his exceptional contribution, the government awarded Akinkunmi 100 pounds, recognizing the significance of his design in Nigeria's history.
He also received the prestigious MON (Member of the Order of the Niger) Award from President Goodluck Jonathan, an honor reserved for those who have made exceptional contributions to the nation.
In celebrating the life of Pa. Michael Taiwo Akinkunmi, we remember not only a designer but a visionary who gave Nigeria a symbol that continues to unite and inspire.
His legacy lives on in every flutter of the green and white, a reminder of his enduring impact on the nation's history.