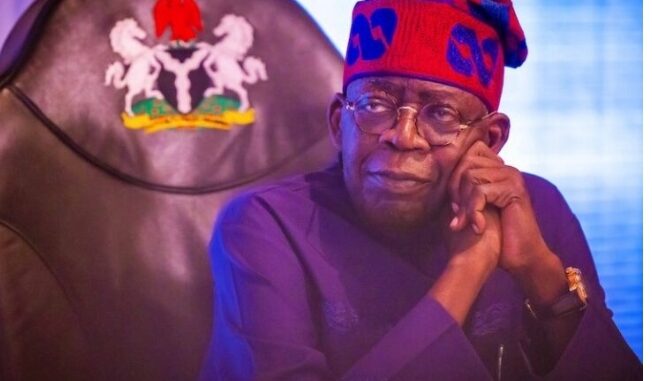 By Tambaya Julius
In an effort to promote transparency and accountability in governance, Open Alliance, a coalition of civil society organizations, is calling for an immediate forensic audit of the National Social Register.
The National Economic Council's reservations about the register's integrity have raised concerns, leading Open Alliance to take action.
The call for a forensic audit comes in the wake of the disbursement of N8000/household to citizens through the National Register.
The National Economic Council, chaired by Vice President Kashim Shettima, unanimously agreed to discontinue its usage, citing serious integrity issues in its compilation criteria.
Addressing the issue, former National Coordinator and National Social Safety Nets Coordinating officer, Mr. Apera Iorwa, revealed that a total sum of $300 million had been disbursed in the last four years.
This revelation has left 3.6 million Nigerians on the social register shocked, as they had hoped the funds would ease the hardships caused by subsidy removal.
Open Alliance firmly believes that the effectiveness of the National Cash Transfer Program needs urgent evaluation.
Despite deploying funds to improve the consumption levels of poor households, reduce poverty, increase school enrollment, and enhance child nutrition, the situation in Nigeria has worsened across several development indicators.
To bridge the trust gap between the government and its citizens, Open Alliance proposes the following actions:
Immediate Forensic Audit
An independent body should conduct a comprehensive forensic audit of the National Social Register to determine its authenticity and investigate potential mismanagement of public funds.
Transparent Criteria The government must publicly release the criteria used to determine eligibility for inclusion in the palliatives' register.
This transparency will foster trust and credibility in the distribution process.
Clarity on Selection Process
The National Registrar should provide detailed information about the selection process, ensuring fairness and impartiality in choosing beneficiaries.
Public Criteria for New Register
If a new register is to be created for N8000/household disbursements, the National Registrar must outline the criteria used, focusing on reaching the most vulnerable and deserving individuals.
Open Alliance firmly upholds the belief that open and transparent governance is essential for building a solid and equitable society.
By conducting a forensic audit and ensuring transparency in the selection process, the interests of citizens can be safeguarded, and the principles of fairness and accountability can be upheld.
In response to Open Alliance's concerns, the government, through the National Executive Council, is urged to take prompt action and work towards a more transparent and inclusive process for palliative disbursement to poor and vulnerable Nigerians.
This will not only restore faith in the system but also pave the way for a more equitable and just society.