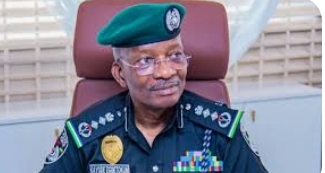 In an official announcement on Tuesday, the Force Headquarters revealed its decision to suspend the issuance of licenses for small arms, citing the alarming proliferation of illegal weaponry across the nation.
Acting Inspector-General of Police, Olukayode Egbetokun, shared this information during an interactive session with the Police Management Team, which comprised Deputy Inspectors General of Police, Assistant Inspectors General of Police, and Commissioners of Police.
The session took place at the esteemed Goodluck Jonathan Peacekeeping Hall within the Force Headquarters in Abuja.
Egbetokun emphasized, "Our current focus is on reducing the prevalence of arms in circulation.
The rampant distribution of firearms could exacerbate the challenges we're striving to address."
Nonetheless, he acknowledged the potential for the police to revisit this decision at a later date.
He stated, "At present, we've imposed a temporary moratorium on granting firearms licenses.
While there's a possibility of reconsideration down the line, we're refraining from issuing firearms licenses nationwide."
It's noteworthy that the Firearm Act has been the cornerstone of firearm regulation in Nigeria over the years.
The Act explicitly stipulates that individuals cannot possess firearms or ammunition unless they possess a valid license issued either by the President or the Inspector General of Police.
Addressing Illegal Weaponry Proliferation the decision to halt small arms licenses issuance stems from the escalating problem of illegal arms proliferation across the nation.
This step aims to curb the further spread of weaponry and reduce potential threats to public safety.
The announcement was made during a comprehensive interaction involving the Police Management Team.
This team, comprising senior police officials, convened at the prestigious Goodluck Jonathan Peacekeeping Hall, where Egbetokun disclosed the rationale behind the license suspension.
Egbetokun's statement underscores the police force's commitment to prioritize public safety over licensing convenience.
By restricting the issuance of firearms licenses, the force aims to control and manage the arms circulation more effectively.
While the suspension is temporary, Egbetokun's remarks indicate that the police might reconsider their decision in the future.
This stance reflects a balanced approach that allows for flexibility while keeping public safety at the forefront.
The Firearm Act, a longstanding legislative tool, has been instrumental in governing firearm possession in Nigeria.
It mandates that anyone in possession of firearms or ammunition must hold a license granted by the President or the Inspector General of Police.
By implementing this temporary suspension, the police force is taking proactive measures to address the challenges posed by illegal arms proliferation.
The decision, although impacting the issuance of small arms licenses, serves as a testament to the force's dedication to public safety and the reduction of illicit weaponry circulation.