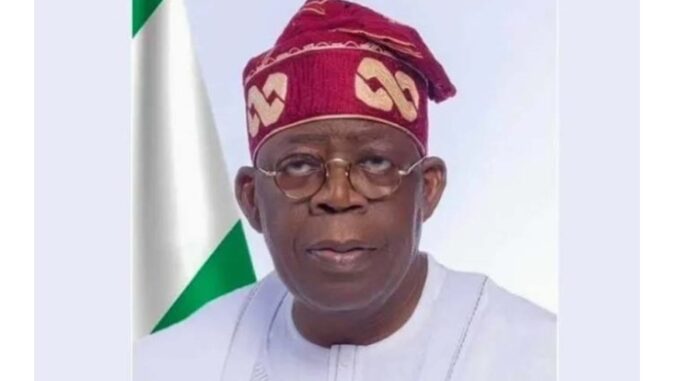 By Abubakar Yunusa 
The Northern Elders Forums (NEF), has advised President Bola Ahmed Tinubu's
administration to cultivate the values of respect for the citizen, humility of the leader and a willingness to build flexibility into policies as great virtues that should serve it and the country well.
Northern Elders Congratulates President Tinubu, Shettima, Governors
The forum also advised fellow citizens to be patient with the administration, and, at all cost, avoid illegal actions that will merely make our lives poorer and more insecure.
NEF said what we owe our leaders at this moment are prayers, encouragement and counsel, not hasty conclusions and condemnation.
The Director, Publicity and Advocacy of the forum, Dr Hakeem Baba-Ahmed, OON in a statement on Monday said Nigerians want to know how we got here, who and what was responsible for the prices we are paying for their actions, and what the administration plans to do to bring the past to book.
The Forum wishes to advise the administration to consider taking some basic steps to improve the context in which it seeks to achieve short and long term goals.
The statement partly read:"The administration must, at all cost, avoid considering its vision and plans of our future as a country as a done deal. A population convinced that its fate has been designed and sealed by an all-knowing leadership is very difficult to govern.
The Forum has remained sensitive to the value of constructive use of time and circumstances, particularly in the face of unprecedented hardship under which Nigerians live today.
"The citizen is entitled to know why it is now impossible for millions of families to feed; why his child may soon be out of school, and why his life has no timeline for recovery.
"The administration must hasten to provide relief to millions of Nigerians who are facing imminent starvation and total loss of any means to earn an honest living.Time and an informed targeting with a good chance of massive impact are of the essence here.
"It is important to mention here that amounts being handed over to State Governors to design palliatives are unlikely to make the type of impact that should keep hungry and desperate population patiently waiting.
"The administration should vigorously attempt to assure Nigerians that we are not being processed through questionable economic philosophies and policies designed by people far removed from our desperate existence; people who are not accountable to Nigerians for the value of their advise."
Sent from Yahoo Mail on Android