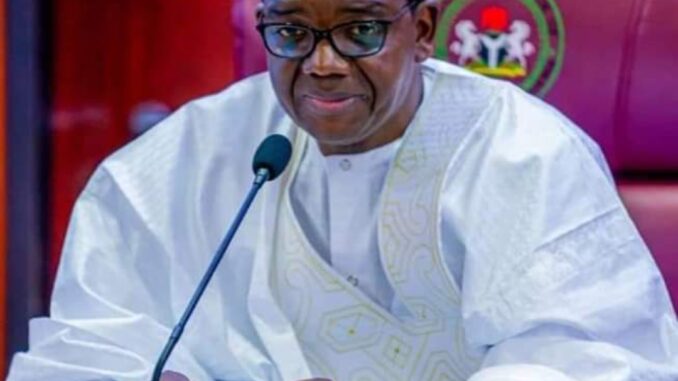 The North-West Support Group for Tinubu has hailed the inclusion of Bello Muhammad Matawalle in the second batch of President Bola Tinubu's ministerial nominees, saying it is an excellent choice.
The Group, in a statement signed by its Chairman Lawal Danlami Shuni said they are elated by the inclusion of the former Zamfara State Governor in the nomination list on which the North-West in particular had placed huge expectations for fairness and commensurate consideration and reward for contribution to the election victory of the All Progressives Congress and its presidential candidate.
"We find this second list of nominees submitted by the presidency to the Senate quite encouraging to those of us who sacrificed so much from the North-West.
"We are reassured that the Tinubu presidency is keeping its part of the mutual understanding that upon victory, states and zones would be considered for reward according to their levels of contribution at the polls.
"It is no secret that among all North-West states only Jigawa and Zamfara were able to deliver to the APC and Tinubu at the presidential polls. "