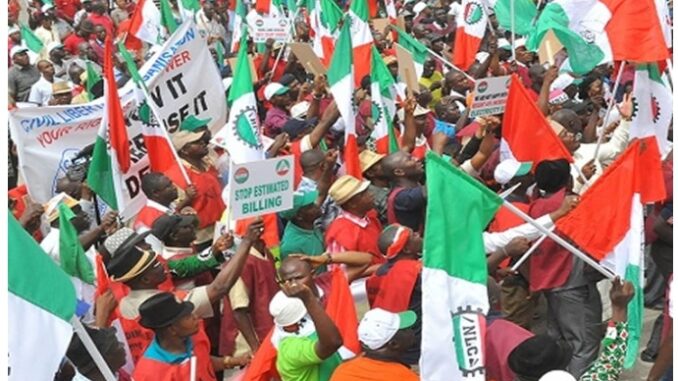 In a significant development, the Nigeria Labour Congress (NLC) has officially declared a 48-hour warning strike set to commence on Tuesday, September 5th.
This crucial decision comes in response to the perceived inadequacies in President Bola Ahmed Tinubu's administration's approach to the challenges arising from the removal of fuel subsidies.
The action is a culmination of discussions held during the NLC National Executive Committee (NEC) meeting on Thursday.
The NLC President, Joe Ajaero, expressed dissatisfaction with the Federal Government's inability to implement resolutions from prior meetings.
This lack of follow-through has raised serious questions about the government's commitment to resolving the issues at hand.
Notably, on August 2nd, the Nigeria Labour Congress, alongside the Trade Union Congress (TUC) and their affiliate unions, organized a nationwide protest.
The protest aimed to draw attention to what they perceive as anti-people policies within President Tinubu's administration.
It's important to highlight that the nationwide protest was subsequently called off following the intervention of the President.
While this may have temporarily diffused tensions, it did not address the underlying concerns fueling the NLC's warning strike.