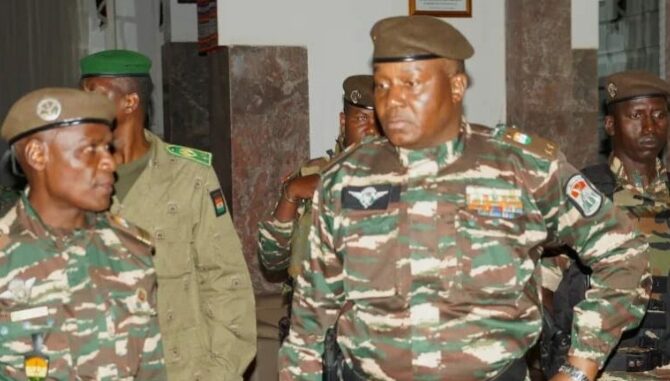 The Nigerien junta, led by General Abdourahamane Tchiani, made an announcement overnight, stating that the country's borders with several neighboring nations would reopen, excluding Nigeria.
This decision came a week after the coup, which has faced condemnation from foreign powers.
The land and air borders with Algeria, Burkina Faso, Mali, Libya, and Chad are set to reopen, providing new opportunities for trade and commerce.
However, it's worth noting that these borders are mainly located in remote desert areas, while the key entryways for trade and commerce remain closed due to regional bloc sanctions.
The closure of the borders coincided with the removal of the democratically elected President Mohamed Bazoum from power.
As a result, the region is facing political turbulence, with ECOWAS threatening to use force if the elected president is not reinstated.
Defence chiefs from ECOWAS are set to convene in Abuja, Nigeria's capital, for a two-day meeting to discuss the situation in Niger.
In an attempt to avoid Western military intervention, some countries have voiced their opposition, considering any regional intervention in Niger as a declaration of war.
European countries have started evacuating their citizens from the region in response to the unfolding crisis.
Niger, being the world's seventh-biggest producer of uranium, holds significant geopolitical importance.
This radioactive metal is vital for nuclear energy and cancer treatment.
However, the situation in Niger remains tense, with international powers closely monitoring the unfolding events.