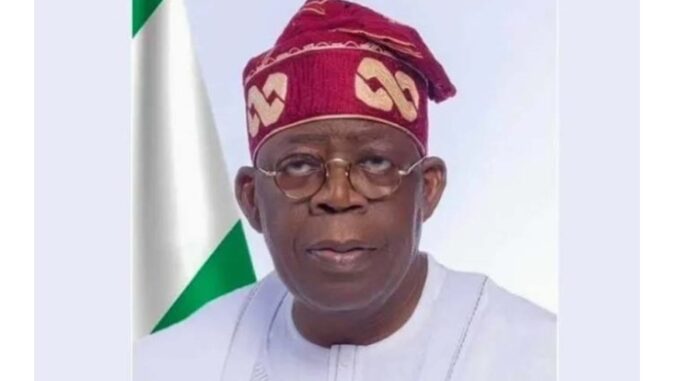 Expect announcements on measures to alleviate hardships caused by fuel subsidy removal and appeal for support in ongoing economic reforms.
In the wake of public discontent and upcoming protests against policies that have led to a significant surge in the cost of living, President Bola Ahmed Tinubu's 2-month old administration has taken a proactive step by scheduling a national broadcast for 7 pm tonight, July 31.
This comes as a response to the grievances raised by labor unions and citizens alike, and is an effort to address concerns and provide solutions.
The Presidential spokesperson, Dele Alake, confirmed that President Tinubu's broadcast will be aired on national television and radio stations.
He called on electronic media outlets to connect to the network services of the Nigerian Television Authority (NTA) and Radio Nigeria to ensure widespread coverage of the address.
Anticipation is high as the President is expected to unveil measures aimed at easing the hardships caused by the removal of fuel subsidies, which has resulted in a general increase in prices of goods and services across the country.
Nigerians are hopeful that these measures will help alleviate the current challenges and improve living conditions.
Additionally, President Tinubu is likely to make a heartfelt appeal to labor unions to reconsider their planned protest, which is scheduled for next Wednesday.
The protest is in response to the removal of fuel subsidies and the delay in announcing palliatives to mitigate the impact of rising prices.
The President's plea seeks to foster dialogue and collaboration in finding solutions to the economic challenges faced by the nation.
As the nation eagerly awaits the broadcast, it is expected that the President will demonstrate his commitment to the welfare of Nigerians and emphasize the importance of collective efforts in supporting the ongoing economic reforms.
While concerns over the policies have sparked anger among citizens, the national broadcast presents an opportunity for President Tinubu to address the nation directly, engaging in open dialogue and seeking common ground for a better future.
The address will be closely watched, as it carries the potential to influence public opinion and shape the direction of economic policies.
In conclusion, President Tinubu's national broadcast tonight holds significant importance as it signifies his administration's responsiveness to the concerns of Nigerians.
As we look forward to his address, let us collectively hope for a positive outcome that fosters unity, understanding, and progress for the nation.