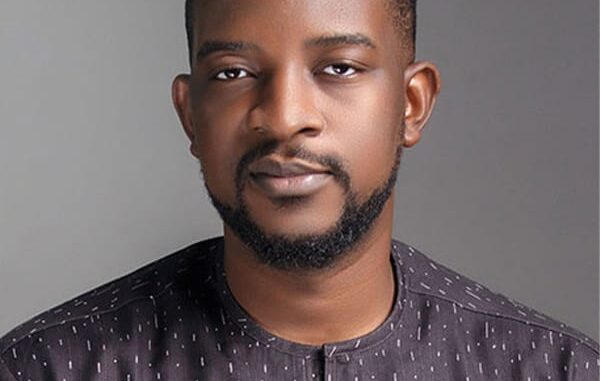 By Abubakar Yunusa
Founder of the Center for the Digitization of Indigenous African Languages (CDIAL), Yinka Iyinolakan, has been selected as a 2023 Echoing Green Fellow.
One of 20 Fellows chosen by the leading global fellowship program for emerging social entrepreneurs, Iyinolakan is building a digital ecosytem to support Africa's linguistic diversity and bridge the digital divide on the African continent.Fellows join a lifelong support community of innovative thinkers, strategic partners, and industry peers.
"We are extremely proud to be part of the Echoing Green community. Global collaborative efforts are central to our vision in bridging the digital divide across Africa and creating a more connected world. Echoing Green's unique support model will equip us with access to seed funding and meaningful opportunities for networking and partnerships, which we look forward to leveraging for preserving African languages and localizing digital access to education, healthcare, and financial services," said Iyinolakan.
Since 1987, Echoing Green has identified nearly 1,000 leaders launching new social enterprises and equipped them with the support and networks. The organization has accelerated the work of some of the world's best and brightest social innovators. Previous Fellows include former U.S. First Lady Michelle Obama ('91); political commentator Van Jones ('94); co-founders of national health movement GirlTrek, T. Morgan Dixon and Vanessa Garrison ('13); and founder and chief executive officer of climate technology startup BlocPower, Donnel Baird ('12).
"With 70% of our newest Fellows working outside the United States, this cohort is one of our most global classes yet, and I'm excited by the potential these dynamic leaders hold to impact the lives of millions around the world. From creating a more equitable health system for women and people with low incomes in the Global South, to helping students in India find their voice through creative expression, these extraordinary innovators are addressing a range of urgent and intractable issues. They have a deep understanding of the ways in which representation, sustainability, and proximity can catalyze social change in their communities," said Echoing Green President and 1992 Fellow, Cheryl L. Dorsey.
She added, "With their bold vision, unwavering commitment, and boundless creativity, these leaders inspire hope for our collective future. We are honored to support them and their work to transform the world for the better."
The newest Fellows are launching and growing innovative solutions to address urgent global challenges, including maternal and infant mortality in Zanzibar, bridging the digital divide in Nigeria, and high rates of food insecurity in conflict-affected regions of the world and the U.S.