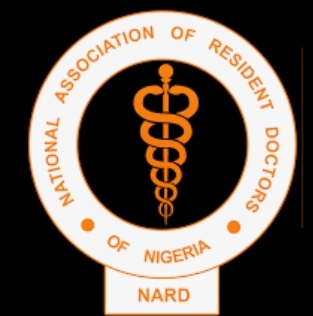 By Tambaya Julius
In a determined stand, the Nigerian Association of Resident Doctors (NARD) commenced a nationwide strike on Wednesday, and they are steadfast in their resolve to continue indefinitely until substantial progress is made in addressing their demands.
The National Executive Council (NEC) meeting of NARD, held in Lagos, was set to discuss "Bullying in Medical Practice a Matter of Perspective?" The communique jointly signed by NARD's National President, Dr Innocent Orji, Secretary-General, Dr Chikezie Kelechi, and the Publicity and Social Secretary, Dr Umar Musa, outlines the association's demands and emphasizes the criticality of addressing them.
Pressing Demands and Urgent ActionsThe demands put forth by NARD revolve around crucial issues plaguing the medical fraternity in Nigeria.
They call for the immediate release of the circular on the One-for-One policy, aimed at replacing exited clinical workers.
This policy is an essential step to tackle the overwhelming work overload faced by medical staff due to the brain drain phenomenon.
The tragic loss of lives and the physical and emotional toll on healthcare workers necessitate prompt action from the government.
Compensation NARD's quest for justice extends to fair compensation for its members.
They urge the government to expedite the payment of the 2023 Medical Residency Training Fund (MRTF), as well as all pending salaries, arrears, hazard allowances, and promotions.
Such financial remuneration is crucial to bolstering the morale of healthcare professionals and promoting a healthier work environment.
Unraveling the Value of Postgraduate Medical TrainingThe downgrading of membership certificates by the Medical and Dental Council of Nigeria (MDCN) is a grave concern for NARD.
They vehemently request the MDCN to reconsider this decision, as it diminishes the value of postgraduate medical training in the country.
A robust medical education system is vital to the nation's overall healthcare improvement.
The strike action comes after months and years of unfulfilled agreements between NARD and the government.
Despite several meetings and memoranda, little progress has been made in implementing the demands of NARD.
The association expresses dismay at the slow pace of government action and the lack of urgency in resolving critical healthcare issues.
The Call for Concrete SolutionsAs the strike persists, NARD emphasizes the gravity of the brain drain on healthcare professionals in Nigeria and its dire consequences for the nation's citizens.
Timely action and sincere efforts from the government are necessary to restore the faith of medical practitioners and ensure quality healthcare delivery.
Urgent government action is indispensable to address their legitimate concerns, safeguard their well-being, and ultimately improve healthcare delivery in Nigeria.