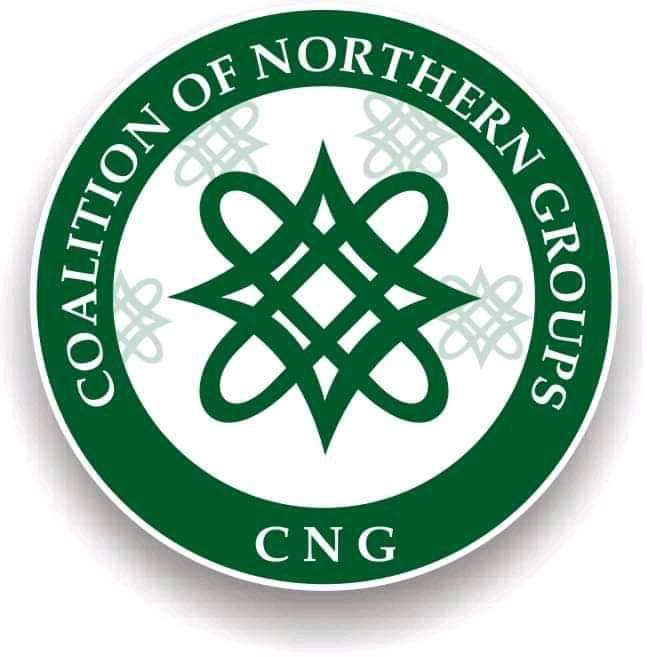 By Abubakar Yunusa
The Coalition of Northern Group (CNG) has appealed to political, religious, traditional and cultural leaders across the West African subregion to urgently intervene the situation in Nigel Republic by impressing the need for a window for serious negotiations to be provided.
The group also called on the Federal Government of Nigeria to reconsider its stand on the closure of borders with Niger and the seizure of electricity supply.
It warned against unnecessary escalation of the situation by the unsolicited intervention of the international community and other dubious foreign interests.
This was contained in a terse statement issued by the group spokesperson Abdul-Azeez Suleiman on Friday .
According to the group, "These leaders should identify a neutral location within Africa at which to hold such honest discussions to finally bring a bloodless enduring end to this impasse."
The statement partly read : "To call on the leaders of the coup in Niger Republic to discard their rigid stance and unhelpful show of bravado and embrace all diplomatic overtures in order to reach a peaceful and bloodless resolution of the matter, keeping in mind that threats and conflicts have very little or no utility value.
"We condemn with all our might the burning in Niger of the Nigerian national flag which is our symbol of nationhood and demand the military junta to order it to stop forwith.
"We declare the discrediting of our President and leaders not only immoral and illegal, but also abhorrent to Nigeria's collective sensibilities and ordinary decency and therefore unacceptable.
"We demand from the military leaders in Niger action against the continued burning of the Nigerian flag and to warn that they stand to lose the ample public sympathy freely given to them by the vast majority of Nigerians.
"It is imperative that they understand that bilateral relationships are guided by the principles of sovereignty, promotion of peace and the standards that guide legitimate interference. "
The group, however said that their intervention, exclamations and actions in the affairs of the continent should not be drawn to discountenance the effort of African to protect its citizens and to impose law and order.
"It is important to call the attention of the entire international community/organizations to weigh the impact and consequence of a destabilized West African subregion which will certainly threaten the peace and security of the entire Africa.
"Any breakdown of law and order will only compound the security and humanitarian situations in the region, especially in Mali, Libya etc. This will further worsen the continent, disrupt international cohesion, compound the despondent cases of human trafficking, migration and other challenges the continent and the world are now facing."