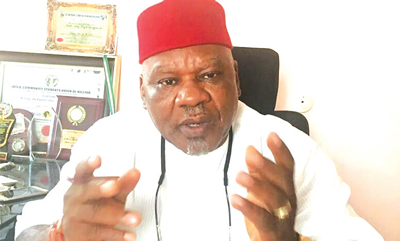 Northern Elders Forum has con­gratulated elder statesman, Chief Emmanuel Iwuanyan­wu, on his ratification as the President-General of Ohanaeze Ndigbo Worldwide by the highest decision-mak­ing organ of the apex Igbo organization, the Imeobi.
The Forum in a statement issued by its
Director, Publicity and Advocacy,Dr Hakeem Baba–Ahmed, said we are looking forward to fruitful engagement between both tribes and also for the betterment of this nation.
The Forum noted that he steps into the shoes left by another distinguished Igbo leader, late Ambassador George Obiorzor, under whose leadership a number of engagements between the North and the East on a variety of key national issues were being discussed, with some promises of success.
"We look forward to continuing these engagements in the interests of the nation, on the unvarying principle that no part of the country shall ask or receive what is unjust, unfair or illegitimate.
"The Forum further notes that Chief Iwuananyanwu is a distinguished and accomplished Nigerian whose tenure, hopefully, will mark a significant improvement in elite cohesion and national consensus that should see the country through the difficult stages it is going through.
"We at the Forum believe that an opportunity should be created where fundamental issues about our past and defining decisions regarding our future should be discussed as dispassionately as possible, and solutions found to them.
"We see Chief Iwuwanyanwu as leading Ohanaeze Ndigbo Worldwide successfully through these discussions, in which the North will play its roles without preconditions or prejudice.
"The Forum wishes the new President a successful and productive leadership."