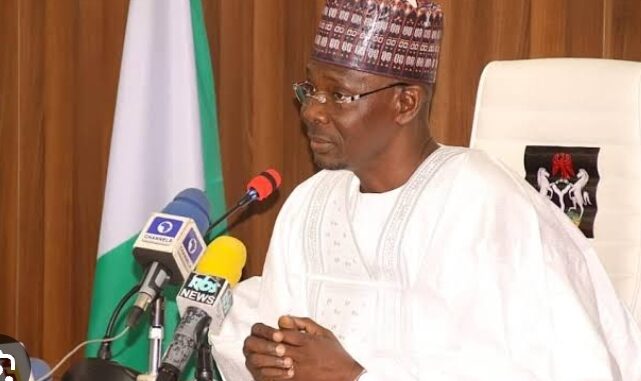 By Tambaya Julius
In response to the removal of fuel subsidies and to alleviate the financial burden on its citizens, Nasarawa State has introduced a comprehensive set of palliative measures.
Civil servants employed in both state and local government areas within Nasarawa State will receive a monthly stipend of N10,000 for a generous duration of six months.
This financial support is aimed at mitigating the adverse effects of the subsidy removal on their livelihoods.
Governor Abdullahi Sule unveiled this vital initiative during the distribution of palliatives to vulnerable individuals, hosted at the majestic palace of His Royal Highness Luka Panya Baba, the Esu Karu of Karu local government area.
In addition to civil servants, the state government is extending its support to local government pensioners, ensuring they receive a monthly stipend of N5,000 for the same six-month duration.
This demonstrates the government's commitment to standing by its retired employees during challenging times.
Recognizing the importance of affordable transportation, Governor Abdullahi Sule's administration is taking significant steps to reduce the cost of commuting for its citizens.
The government has announced plans to procure a fleet of buses that will operate on Compressed Natural Gas (CNG).
These eco-friendly buses are not only an environmentally responsible choice but also promise reduced transport fares, directly benefiting the people of Nasarawa State.
In addition to monetary support, beneficiaries of the 50kg bags of rice distributed as part of the palliatives will receive an extra boost. Each recipient of a 50kg bag of rice will also receive N5,000 in cash.
This thoughtful gesture ensures that individuals receiving essential food supplies are further empowered to meet their immediate needs.
Governor Abdullahi Sule emphasized that these palliative measures are in response to an initiative by the federal government, specifically designed to alleviate the hardships caused by the removal of fuel subsidies.
A substantial sum of N5 billion has been allocated to each state as part of this initiative.
However, it's important to note that this financial aid won't be disbursed entirely in cash.
Nasarawa State has received an initial N2 billion, with another N2 billion expected to follow. Additionally, N1 billion in the form of grains is also on its way.
To expedite aid distribution, the government initially purchased 50kg bags of rice, which were then repackaged into 7.5kg bags.
This approach was chosen to ensure that a larger number of citizens could benefit from the relief measures.
However, due to the extended process, the decision was made to distribute the 50kg bags directly, especially considering the pressing need for assistance among the populace.
Moreover, the government is proactively addressing the transportation challenges faced by its citizens through the acquisition of CNG-powered buses.
These buses will offer affordable and sustainable commuting options, further easing the financial strain on Nasarawa State residents.