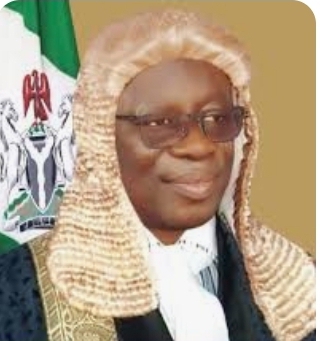 By Tambaya Julius, Abuja
The 7th Nasarawa State House of Assembly witnessed a historic moment as it elected Alhaji Ibrahim Abdullahi, representing Umaisha/Ugya constituency under the ruling All Progressives Congress (APC), as the new Speaker.
In addition to this significant appointment, Abel Bala (PDP–Nassarawa Eggon West) was elected as the Deputy Speaker of the 7th Assembly.
The inauguration, held in Lafia and in line with Governor Abdullahi Sule's proclamation, was a vital step towards resolving the leadership dispute that had plagued the Assembly.
In a formal ceremony conducted by the Acting Clerk of the House, Ibrahim Musa, the Assembly members gathered to fulfill their legislative duties.
Mohammed Oyanki (PDP-Doma North) took the initiative to nominate Abdullahi for the esteemed position of the Speaker, receiving a second from Larry Ven-Bawa (APC-Akwanga North).
Simultaneously, Dr. Peter Akwe (PDP-Obi I) nominated Bala for the role of Deputy Speaker, and Alhaji Suleiman Yakubu (APC-Awe South) seconded the nomination. The unanimous support from their peers marked a decisive turning point for the Assembly.
Upon being elected as the Speaker, Alhaji Ibrahim Abdullahi expressed his gratitude to his fellow members for bestowing the honor upon him.
In his acceptance speech, he pledged to lead the Assembly with inclusivity, aiming to foster peace and promote the state's development.
Abdullahi's track record of fair and principled leadership during his previous eight-year tenure instilled confidence in the Assembly's decision.
He emphasized his commitment to maintaining an open-door policy, ensuring that every member's voice would be heard.
In addition to focusing on the well-being of the Assembly staff, Speaker Abdullahi assured Governor Sule of their continuous cooperation and partnership.
Recognizing the importance of synergy between the legislative and executive arms, he stressed the need for collaborative efforts to expedite the state's overall development.
By working hand in hand with other branches of government, the Assembly aimed to achieve progress and prosperity throughout the region.
Before this successful inauguration, the Assembly faced turmoil as a result of a Speakership tussle between members affiliated with the APC and the PDP.
However, the postponement of the initial inauguration, which took place on June 6, due to security concerns, allowed for a constructive dialogue that eventually led to a resolution.
Previously, 13 members of the House, who were present at that time, expressed support for Daniel Ogazi, a contender for the house leader position, asserting the illegality of the postponement.
Meanwhile, 11 other members, including Abdullahi's supporters, were absent from the Assembly during that period.
As the Assembly embarks on this new chapter, the state can look forward to a brighter and more prosperous future said Abdullahi's.