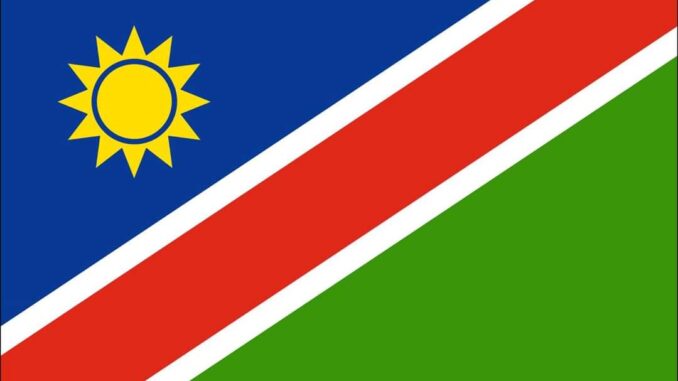 Namibia's rapid rise as a hydrocarbon play and the country's ambitious growth agenda is revealing some untapped potential of the energy market, from major oil discoveries to renewable energy prospects.
Three game-changing oil discoveries, attractive fiscal policies, and market-focused regulations position Namibia as a prime hydrocarbon play in 2023.
The government's growth agenda emphasizes private sector participation, creating lucrative opportunities across the energy value chain.
Explore Namibia's energy market uniqueness and untapped potential across natural and mineral resource sectors.
Namibia's Oil and Gas Frontier
Major breakthroughs in 2022 and 2023 with oil discoveries by Shell, TotalEnergies, and Qatar Energy at Venus-1X, Graff-1X, and Jonker-1X wells.
Investor frenzy sparks new market entrants and accelerates exploration campaigns.
Canadian explorer ReconAfrica progresses with an onshore upstream campaign in PEL 73, while TotalEnergies, ExxonMobil, and Chevron expand their Namibian acreage.
Unlocking Downstream Potential
Namibia prioritizes power generation to address regional energy crises and reduce electricity imports.
The Kudu project harnesses offshore gas reserves for a 450 MW gas-to-power plant, contributing to energy security and reducing imports.
Robust downstream infrastructure investment needed to support petroleum product distribution and supply.
Embracing Local Content and Partnerships
Namibia focuses on public-private partnerships for capacity building in the energy sector, promoting knowledge and technology transfer.
Investors can collaborate with local institutions, contributing to the growth of the Namibian workforce.
Namibia's Renewable Energy Prospects
Abundant solar and wind resources and favorable investment environment attract global interest in Namibia's green hydrogen prospects.
European Union's Green Deal Industrial Plan offers opportunities for increased investments in African green hydrogen.
Government-led efforts to establish a green hydrogen hub create significant opportunities for foreign investors and green hydrogen companies.
Namibia's Transformative Energy Sector
Market-focused regulations, collaboration with global energy companies, and private sector participation drive Namibia's energy sector growth.
AEW 2023 Namibian country spotlight connects stakeholders, outlines opportunities, and facilitates deal-making.
Join the Invest in Namibian Energies country spotlight at AEW 2023 for exclusive roundtable discussions, presentations, project profiles, and networking opportunities.
African Energy Week 2023: The Energy Renaissance
AEW 2023 unites global investors and project developers with African energy opportunities.
Theme: "The African Energy Renaissance: Prioritizing Energy Poverty, People, the Planet, Industrialization, and Free Market."
Visit www.AECWeek.com for more information on the continent's premier energy event.
With Namibia's historic energy potential, the time is ripe for investors and project developers to join the country's energy revolution.
Seize this opportunity by participating in the Namibian country spotlight session at African Energy Week 2023. Explore the untapped resources, transformative growth prospects, and establish valuable connections within Namibia's burgeoning energy market. Don't miss out on the chance to shape Africa's energy future.