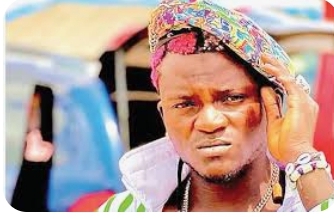 The music industry is at a crossroads, and Portable, a prominent figure, has voiced concerns about a disturbing trend – the signing of artists who may lack genuine talent.
During a live video session, Portable fearlessly addressed this issue, even going so far as to label some of these signees as individuals with questionable backgrounds, suggesting potential ties to cyber fraud.
Notably, his statements indirectly alluded to a rising star named Shalipopi.
Portable's core argument revolves around the idea that the music industry should refocus its efforts on nurturing and promoting artists with authentic artistic abilities, rather than potentially endorsing those involved in illicit activities.
His frustration is palpable as he observes record labels seemingly straying from this path.
"Dem don dey sign thief," Portable declared, highlighting his concern about the signing of individuals who may have questionable ethical backgrounds.
He further emphasized that it's time for record labels to reevaluate their priorities and steer away from such practices.
In his impassioned plea, Portable stressed the importance of investing in legitimate talent. "Omo e dey pain ooo.
Make una use una money dey sign better people," he implored.
He urged record labels to invest in artists with genuine skills and potential, rather than those who may be associated with questionable activities like bitcoin usage to promote music.
By adhering to Portable's call for a shift towards promoting true artistic talent, the music industry can undergo a significant transformation.
This shift not only enhances the industry's credibility but also ensures that deserving artists receive the recognition and support they deserve.